A cellist who never enjoyed widespread success, Shafran adhered to a strict practice regimen that enabled his unique virtuosity and technique celebrated within the cello community of the 20th century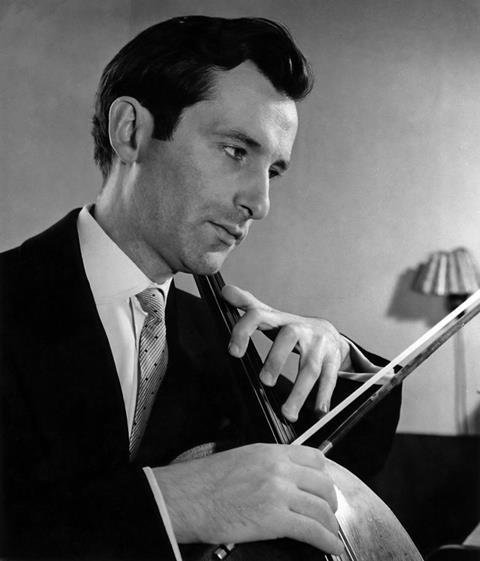 The following extract is from The Strad's September 2021 issue feature 'The Unsung Hero'. To read it in full, click here to subscribe and login. The September 2021 digital magazine and print edition are on sale now
Shafran subjected himself to a strict daily regime, his father having taught him to work for many hours without wasting a single second. He started practising at 8am every day, regardless of the time zone, and worked until 1pm or 2pm without taking a break. He would then eat lunch and go for a walk. The walk was far from leisurely, though: Shafran believed in mental practice away from one's instrument and often figured out new fingering and bowing solutions while strolling outside. Upon returning home, he would continue working throughout the afternoon. He practised for up to eight hours a day, and in order to simulate a real concert situation as closely as possible, he wore a jacket while practising.
Such an uncompromising routine took its toll on Shafran's social life, too, as he himself admitted: 'I don't like celebrations and birthday parties. They interrupt my regime and arrangements for work' (Daniil Shafran: Cello Solo). Even during an unexpected typhoon in Japan, he stayed in his hotel room and practised. In fact, the only time Shafran didn't practise was when it was absolutely impossible to do so, such as on long-haul flights. For moments like these, he carried a set square with him and used its edge to imitate a string. The concert day was another rare exception: Shafran worked for only two hours in the morning and then an hour in the hall before the performance, to get used to the acoustics. He kept up this military-style routine throughout his life.
Long hours spent behind the cello from childhood meant that Shafran's left hand developed in a particular way: he had strong fingers with a large span and flattened, funnel-shaped fingertips, resembling marshmallows. Occasionally injuring his fingertips through excessive practice, Shafran would have them bandaged with plasters and continue to play, as one can observe in several filmed performances. There was no time to heal; Shafran simply had to continue practising and performing.
Read: Daniil Shafran: The unsung hero
Read: My Heroes: Steven Isserlis on Pablo Casals and Daniil Shafran
This article was published in the September 2021 Suzuki issue

How the intuitive teaching method has become an unparalleled success around the globe since its founding in 1945. Explore all the articles in this issue

More from this issue…