The creative director and cellist of the Irlandiani Players reveals how the ensemble aimed to recreate the cultural exchange from Dublin's Smock Alley Theatre and the surrounding area in its latest recording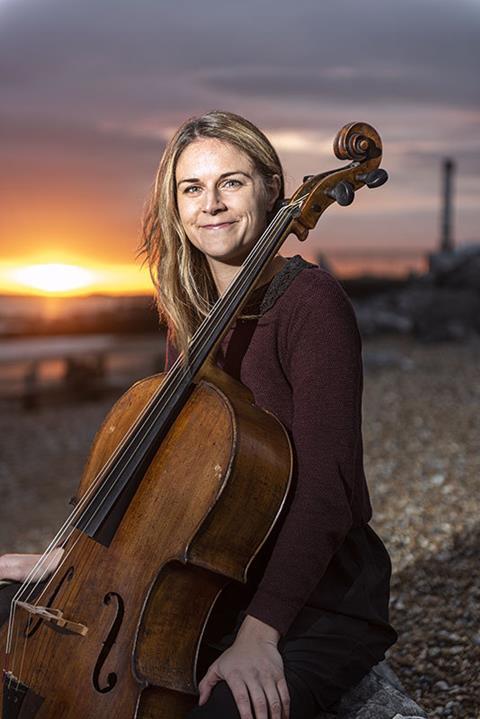 Discover more Featured Stories like this in The Strad Playing Hub
The Irlandiani Players' album Smock Alley was recorded in 2022, drawing inspiration from the vibrant theatre scene in Dublin during the 18th century. The concept behind the album was to explore connections between Italian and Irish musicians at the Smock Alley Theatre and its surrounding neighbourhood. We were fortunate to be selected for a grant award for this project from Continuo Foundation, as part of their scheme for recently formed ensembles. This funding was vital, as it enabled us to transform the seeds of this repertoire into a whole recording programme which we could rehearse, record and present to concert promoters and festivals to secure future bookings.
I was first drawn to the Smock Alley area in Dublin because of the research I did for the Irlandiani album (2021), during which I had read about John and William Neal's music shop in Christ Church Yard, and of course Neal's Musick Hall on Fishamble Street, where Handel's Messiah was premiered in 1742. I found walking around these streets in Dublin so fascinating, contemplating that so many stories from the past began on these few historic streets. The Smock Alley Theatre, just a stone's throw from Fishamble Street on what is now Exchange Street Lower, was the first custom-built theatre in Dublin city, dating back to 1662. The theatre (then the Theatre Royal) was renovated in 2012 and its original 17th century form remains largely the same.
At the heart of the Smock Alley programme is a set of cello duos by the Italian composer Tomasso Giordani (1730–1806) which I recorded with Poppy Walshaw. Giordani moved to Dublin in 1764, where he stayed until 1767 working as musical director at the Smock Alley Theatre. His Six Duos for Two Cellos, Op. 18 were composed later, in 1780, in London before he returned to Dublin in 1783, and remained there for the rest of his life.
As an ensemble we've taken it in turns to have moments in the spotlight on this disc. Poppy Walshaw has recorded a cello sonata by Francesco Geminiani (1687-1762); a composer who spent periods of time living in Dublin in the 1730s, then returned in 1758 until his death. A keen art collector, he opened a combination art gallery and concert space called 'Geminiani's Great Room' in Spring Gardens, just off Dame Street. Nathaniel Mander has recorded solo harpsichord works by Roseingrave and Scarlatti. Thomas Roseingrave (1688-1766) was an organist who grew up in Dublin. At the age of 16, he was sent to Venice with funding from St. Patrick's Cathedral to 'improve himself in the art of music'. It was here that he met and became enraptured with Domenico Scarlatti's playing and composition.
One thing that I have really valued in this recording is that it enabled us to take creative risks and to put time into creating our own arrangements and compositions, resulting in a wonderfully varied programme. We've also enjoyed discovering Irish tunes which were collected and published by musicians in Dublin during the 18th century. As manuscript sources, we used John and William Neal's A Collection Of The Most Celebrated Irish Tunes from 1724 (the first known printed collection of Irish tunes), Burke Thumoth's 12 Irish and 12 Scotch Airs with Variations of 1748, Charles and Walter Clagget's A New and Complete Tutor for the Violoncello of 1785 and a vocal glee, To Sleep, composed by Francis Hutcheson, which we have reimagined by using two celli and a double bass for the vocal lines.
All these musicians had connections to the Smock Alley Theatre or the neighbouring area. Interestingly, Charles Clagget was a violinist who led the orchestra at the Smock Alley Theatre during the 1760s, under the direction of Tomasso Giordani. The aim with our arrangements has been to recreate the ethos of cultural exchange present in 18th century Dublin, embracing a variety of musical styles and empowering ourselves as performers to also be arrangers and composers. The cello duets were a starting point for the bass-heavy sound world we have explored, adding the gritty warmth of double bass and percussion from John-Henry Baker and earthy Irish flute from Eimear McGeown.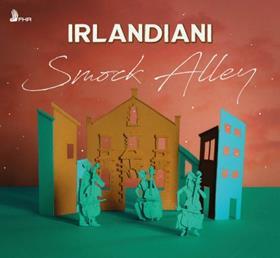 To explore the spirit of collaboration even further, we will be including a projected artwork display in our launch concerts from artist and animator Matthew Robins, who has created the artwork for both the Irlandiani and Smock Alley album covers. I worked with Matthew Robins back in 2010, playing with his band for a run of Flyboy is Alone Again this Christmas shows at the Barbican Theatre. I have always found his method of storytelling through a combination of music, words and imagery to be incredibly imaginative and inspiring.
Watch Carina Drury and harpist Aileen Henry perform Ye Clarges Lament, filmed at St Pancras Clock Tower in 2020:
Irlandiani's launch concerts for Smock Alley, again with support from Continuo Foundation, will be taking place in September at Sands Films Studio in Rotherhithe, London (14/09/23), the Pavilion Atrium in Worthing (16/09/23) and Heath Street Baptist Church in Hampstead, London (17/09/23). For details of all our concerts, please see our listings on Continuo Connect: www.continuoconnect.com/event-detail/smock-alley
The Smock Alley album will be released on 15 September 2023 with First Hand Records.
About Carina Drury
Carina Drury toured as principal cello with the European Union Baroque Orchestra in 2010 and has since performed as guest principal with the Irish Baroque Orchestra, La Serenissima, Gabrieli Players, Oxford Bach Soloists and Camerata Ireland. She is founder of the Irlandiani Players, as well and cellist with Ensemble Augelletti, another ensemble receiving support from Continuo Foundation at an early stage and who were recently selected as the BBC Next Generation Baroque Ensemble 2023-2025.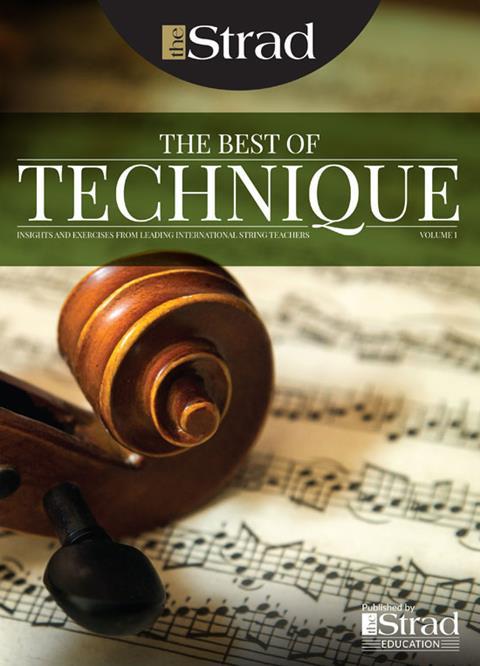 In The Best of Technique you'll discover the top playing tips of the world's leading string players and teachers. It's packed full of exercises for students, plus examples from the standard repertoire to show you how to integrate the technique into your playing.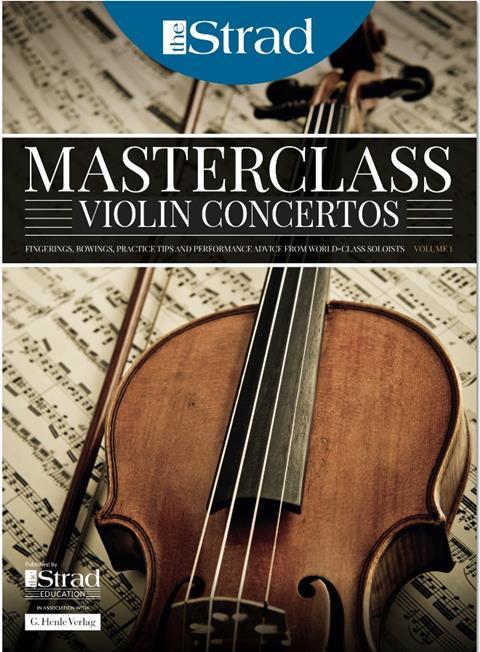 The Strad's Masterclass series brings together the finest string players with some of the greatest string works ever written. Always one of our most popular sections, Masterclass has been an invaluable aid to aspiring soloists, chamber musicians and string teachers since the 1990s.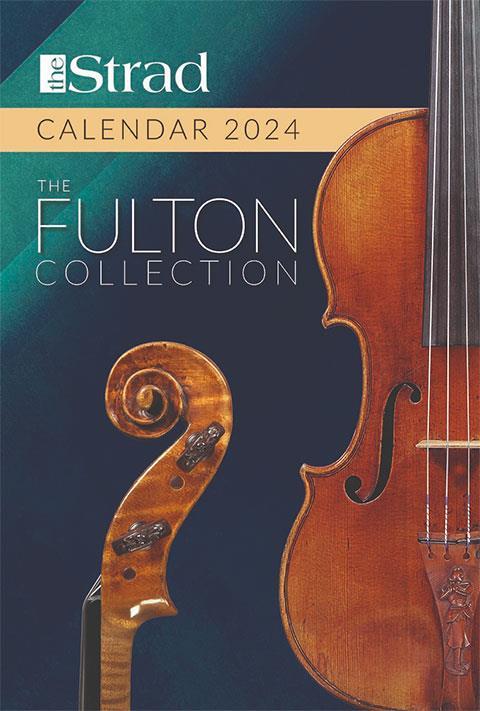 American collector David L. Fulton amassed one of the 20th century's finest collections of stringed instruments. This year's calendar pays tribute to some of these priceless treasures, including Yehudi Menuhin's celebrated 'Lord Wilton' Guarneri, the Carlo Bergonzi once played by Fritz Kreisler, and four instruments by Antonio Stradivari.