Top string players share their thoughts on Beethoven's string repertoire. Spoiler: it's not always smooth sailing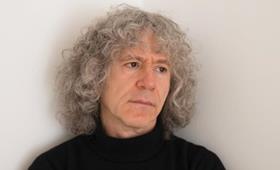 Steven Isserlis on the Sonata for Piano and Cello no.4
I spent hours at the piano when I started learning the sonata, as I do with most pieces. It's incredibly concentrated, much more so than the Third or Fifth sonatas, and it demands more from the listener to appreciate it. It's all so closely connected and every note is saying something – if you blink, you'll miss a meaning. I realised that it's possible to relate each note of the sonata to the first two bars of the first movement. I've never been able to analyse a piece as closely as that, and I think it led me towards an understanding of Beethoven's thought processes, at least for the later music.
My advice to someone studying the C major Sonata for the first time would be to start at the piano, get to know the whole score, try to understand not just every note but every marking in the piece, and then keep asking questions about why you're doing what you're doing. It's what keeps you honest as a musician.
Read: Sentimental Work: Steven Isserlis on Beethoven Sonata for Piano and Cello no.4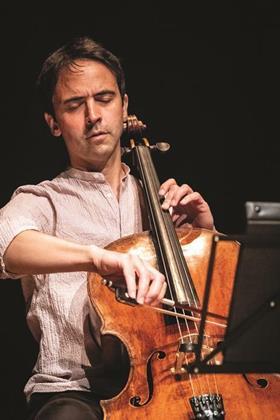 Jean Guihen-Queyras on recording and playing the Triple Concerto
The fortepiano is a strong game changer in this combination. It's much more percussive, lighter and more transparent than a modern instrument. And the gut strings give you a crisper attack, but at the same time they are lighter and more supple. They almost always react in an unexpected way, so it puts you on edge. It's more like playing a living thing than a metal string!
There has been a lot of talk about the idea that there is 'deeper' Beethoven and 'lighter' Beethoven, and that the Triple Concerto is somehow less existential. I disagree strongly. I have a passionate love for this work. If you compare it with late Beethoven, of course, it is a more positive, civil type of music. But the conversation between the soloists and the orchestra means that it doesn't get superficial at all, and the beauty and depth of it is overwhelming. There are moments which are just absolutely breathtaking.
Read: 'I disagree strongly with idea of a "deeper" Beethoven and "lighter" Beethoven' – Jean-Guihen Queyras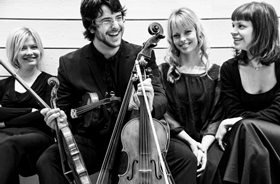 Emilie Hörnlund, of the Chiaroscuro Quartet, on String Quartet op.59 no.1 Razumovsky
There's something so joyous and youthful about this movement that it just makes me smile. It's so sunny, positive and warm, so sparkling and alive – full of almost puppy-like anticipation. I could listen to it on repeat, and I force my kids to listen to it too! Right now it's my favourite Beethoven quartet. Ask me tomorrow, of course, and I'll tell you something different.
Beethoven wrote 𝅘𝅥 = 88 in his manuscript for this movement, which is quite fast. In the Chiaroscuro Quartet, violinists Alina Ibragimova and Pablo Hernán Benedí, cellist Claire Thirion and I play just under that, so that the melody sounds bubbly and light, but the triplets don't sound manic. The main thing is to be aware, trust our instincts and listen.
To us, it's the job of the second violin and viola to set the scene and get everything going. We breathe with Claire as she begins her melody, then play without a firm start, as though we are opening the curtains on music that has already begun.
Read: Masterclass: violist Emilie Hörnlund on Beethoven String Quartet op.59 no.1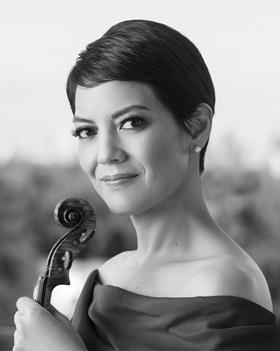 Anne Akiko-Meyers: What would you ask Beethoven about his violin concerto, if you had one question?
[LAUGHS] Why did he write such a difficult, challenging concerto? Why are there so many notes in there?
Read: The Strad Podcast Episode #9: Anne Akiko Meyers on new commissions
Read: Masterclass: Julia Fischer on Beethoven's Violin Concerto, Third Movement