The Mass Transit Railway will issue special permits during a four-month trial scheme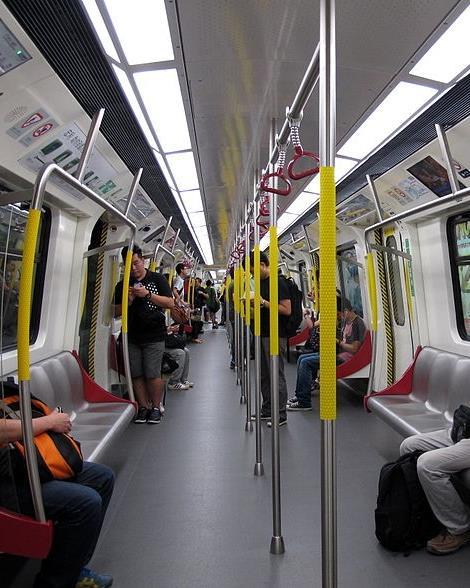 Hong Kong's MTR (Mass Transit Railway) has agreed to ease its size restrictions to allow pre-registered cellos to be carried on trains, it was announced on Tuesday. However, larger instruments, such as double basses, will remain banned because of safety concerns.
'Having listened to the views of the public and conducted a detailed safety assessment, we have decided to launch the trial scheme that will allow passengers with some musical instruments exceeding current size restrictions to be able to travel on the MTR,' head of operations Francis Li Shing-kee told the South China Post.
A four-month trial scheme will start on Monday. Any person issued with a special three-year permit will be allowed to travel on weekdays, excluding peak hours between 8.15 and 9.15 am, and at any time on weekends.
Last month a Hong Kong university student was threatened with a fine of HK$2,000 (£170) for carrying his cello on the city's East Rail Line because it exceeded the official luggage length limit of 130cm by just 4cm – the third such incident in the space of a week.
The event prompted a backlash from a number of prominent musicians, including the Hong Kong Philharmonic Orchestra and Hong Kong Sinfonietta, who published responses on their Facebook pages.
UPDATE:
We have been informed by Hong Kong violinist Perry Chan of further restrictions under the new scheme: musicians with a permit may only carry one instrument at a time, are not allowed to take the escalator and must instead take the lift. They cannot block any space inside the train, lift, escalator, entrance or emergency exit.