Composer David Lancaster on turning the trailblaizing tape-loop album into a score for strings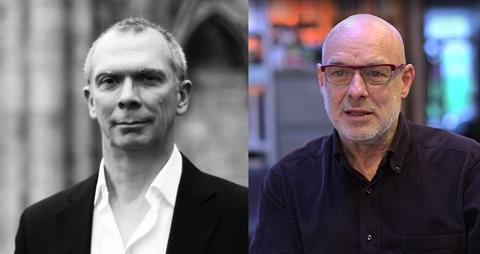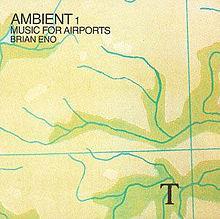 In the 1970s, rock musician Brian Eno persuaded his record company to let him have a record company of his own. Obscure Records went on to release ten albums all curated by Eno himself, centered on the English Experimental School and New York Minimalism.
This year's York Late Music Series 'Aspects of Eno' strand starts on Saturday 1 June with the Bingham String Quartet performing one of Eno's best known pieces alongside works by composers associated with Obscure Records.
Here, composer David Lancaster discusses how he set about turning part of Ambient 1: Music for Airports, the album that gave Ambient music its name, into a score playable by string quartet
When I was a young composer I had an opportunity to work with the amazing Kronos Quartet, who performed one of my pieces; they had the ability to glide effortlessly between different kinds of music and could follow George Crumb's intense Dark Angels with a transcription of Jimmy Hendrix, for example, with absolute commitment to both styles. This is not so unusual today as it was in the 1980s but it made a powerful impression on a young mind.
Getting the sound right is vital. Music for Airports has a distant, languid quality and capturing that is as important as getting the notes right. My instinct is to trust the players since they know the potential of their instruments much more intimately than any composer, so I tend to write 'languid and distant' on their parts and allow them to discover the best way to realise that intention, rather than to impose my own idea of how to achieve those sounds by stipulating techniques which may (or may not!) work best.
Music for me is a communal activity: it's about people doing things together (composing, rehearsing, performing, listening), so whilst I have created electronic music previously – and it can be tremendously liberating – this project gave me an opportunity to bring something from the electronic into the human domain
Of course, Eno composed Airports with loops of tape and did not need to be concerned about how players coordinated their parts or how many lines can sound simultaneously, so I needed to make some careful decisions about what to include and what could be left out, and how rhythms could be notated to retain the free, flowing quality of the original whilst giving the players something with a clear rhythmic structure.
Lines are important. There is a delicate counterpoint at work in this music and it is important that each line/part has its own shape and inner logic. Even when writing for instruments (as composer or arranger) I seem to instinctively draw upon my experience of writing for voices and try to make voice leading feel as natural as possible.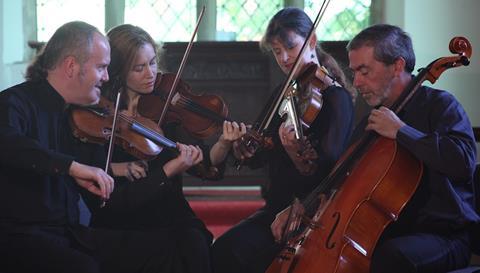 This arrangement actually began life as a saxophone quartet (for the Delta Sax Quartet's fabulous Bowie, Berlin and Beyond album) and writing for wind players is not too far removed from writing for voices. All those Bach chorale harmonisations from my school days have finally paid off!
For a composer, arranging others' music is a very useful skill, for a number of reasons. It is very refreshing to work with pre-existing material; one's focus shifts from inventing new music towards how ideas are represented. It is also a great way to collaborate with performers to develop new programmes and extend their repertoire, particularly (as is the case with the Bingham Quartet's concert at Late Music) when they are able to include my original compositions alongside the arrangement!