Violinist Nazrin Rashidova writes about transcribing popular Azerbaijani songs with an aim to explore and expand the repertoire for violin and classical guitar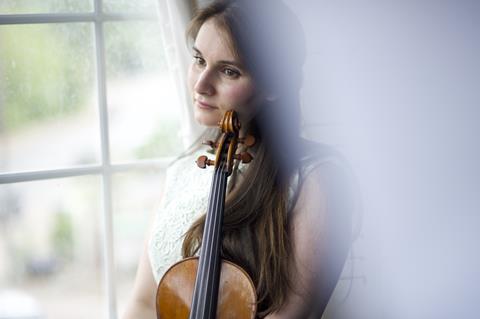 'The same words never mean the same things to different people. Only the song can say the same thing and arouse the same feelings in one person as in another — a feeling that cannot be expressed, however, by the same words' - Felix Mendelssohn, 1842
What Mendelssohn realised in one of his most significant contributions to the solo piano literature, the Lieder ohne Worte, or 'Songs without Words' was music in its simplest and purest form, conveying its own expressive meaning, but without verbal connotation. Some of these songs found themselves in the violin repertory through various transcriptions and arrangements for violin and piano by Friedrich Hermann, Émile Sauret and Josef Gingold. The virtuosic detail and technical embellishments in these arrangements were an inspiration to look further into arranging original songs of a different period, country, culture and style.
With an aim to further explore and contribute to the violin and classical guitar duo repertoire, my colleague and guitarist, Stanislav Hvartchilkov and I embarked on a journey to arrange a selection of 20th century popular song classics from Azerbaijan. We turned to one of country's most celebrated film composers - Tofig Guliyev, who wrote scores for more than 40 Azerbaijani films from 1941, many of which achieved considerable popularity across the Society Union. The guitar, being ever-present in many styles of music and cultures, made it the perfect duo partner for this project.
When transcribing and arranging vocal repertoire for the combination of the violin and classical guitar, one is met with a variety of interesting challenges, opening up a multitude of timbral, textural, virtuosic and expressive opportunities available to the instruments. Breath control, phrasing, articulation, specific choice of portamenti-led fingerings and most importantly, dynamic contrast were some statements of principle which I had at the forefront of my mind while working on the violin part of these arrangements. With the absence of lyrics, I had to be a little more creative at the reappearance of the verse and chorus sections in some of the songs, adding subtle variations (double stops, chords, pizzicati and harmonics). These transcriptions and arrangements are oriented, initially, to our own needs as musicians, but we hope, that presenting them in this format may awake interest and lead to further projects in the same vein.
Released digitally on 6 August 2021 by First Hand Records, 'Dreams' is an album from violinist Nazrin Rashidova and guitarist Stanislav Hvartchilkov - showcasing a collection of 20th-century Azerbaijani popular song classics by Tofig Guliyev, Gara Garayev and Rauf Hajiyev. Fusing Western traditions, Azerbaijani folk music, and American jazz, the popular and classical oriental and Western themes and approaches in these new transcriptions and arrangements aim to capture the rich harmonies, lyricism and nostalgic intensity of the songs to perfection, while bringing out an equally virtuosic dialogue between the violin and guitar.
Listen to 'Dreams' here
Read: Arranging Bizet's Carmen Suites for violin and guitar
Read: 'The way I like to work is not to spend three hours banging my head against a wall'