The Strad's editor Charlotte Smith introduces the November 2019 issue
That the fresh-faced and vibrant Sarah Chang has reached the 30-year milestone of her performing career may well be difficult to believe. The key, though, is that the American violinist made her professional debut at the age of just eight. The subsequent years as a soloist on the world's leading concert stages have earned her an enviable reputation as a highly polished and undeniably bankable star. But in recent times Chang has made a concerted effort to move away from these crowd-pleasing concerto appearances towards chamber concerts and more diverse repertoire. As she tells me on page 28, several projects in her current season – among them a new collaboration with composer Fil Eisler and a pared-down ensemble tour to China – are proving particularly rewarding, and paving the way for a different type of career, fuelled by such 'passion projects'.
Helping to foster similarly successful artists is the primary goal of the New York String Orchestra Seminar, which for the past five decades has been training young musicians in the art of chamber and orchestral performance. Among its past recruits are cellists Yo-Yo Ma and David Finckel, and violinists Gil Shaham and Shlomo Mintz, in addition to numerous principals from prestigious orchestras and chamber ensembles. On page 38 Bruce Hodges talks to current artistic director Jaime Laredo and founder Frank Salomon about the secrets of a programme that continues to thrive.
This American-themed issue also pays tribute to the too-often overlooked 20th-century bow makers Frank Kovanda, Ernst Lohberg and Anders Halvarson. On page 46 Raphael Gold tells the story of these three friends and colleagues, who all honed their craft in the Chicago workshop of William Lewis & Son. Together their subsequent and long-standing impact can be said to have formed the nation's first recognisable 'school' of bow making.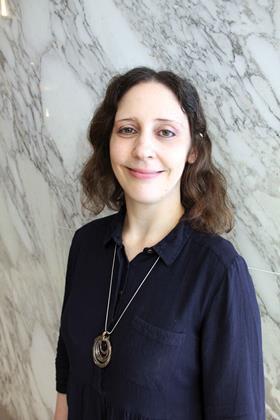 Charlotte Smith editor
Email me at thestrad@thestrad.com or tweet @TheStradMag