The former Time for Three violinist will serve an initial one-year term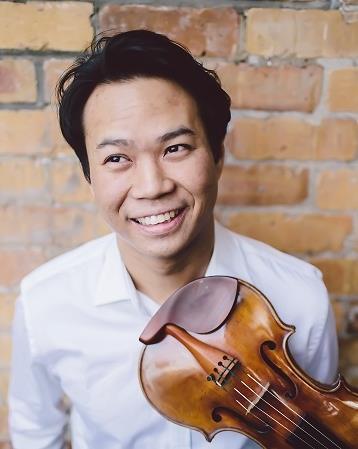 Nikki Chooi has been named concertmaster of New York's Metropolitan Opera Orchestra for an initial yearlong term, beginning next month. The 27-year-old Canadian violinist, who performed last season with Time for Three, will share his new role with current Met Orchestra concertmaster David Chan.
Time for Three has published an announcement on its website, congratulating Chooi on his new role and naming his replacement as Charles Yang:
'We are extraordinarily proud and excited for our amazing friend and colleague, musician, virtuoso violinist Nikki Chooi for the new opportunity that has presented itself - to be concertmaster of one of planet earth's most amazing ensembles, the Metropolitan Opera Orchestra. In the brief but meaningful time we've shared together onstage, making our music with Nikki has left a significant and lasting impression, shared experiences that will be engraved in the history of TF3's legacy forever.'
Curtis Institute and Juilliard School graduate Chooi was the winner of the Michael Hill International Violin Competition in 2013.
James Levine, current director of Metropolitan Opera, is to step down at the end of the season, replaced by Canadian conductor Yannick Nézet-Séguin, who becomes music director designate in the 2017-18 season, and music director in the 2020-21 season.
Read: 7 ways to build a 21st century music career by Time for Three.
Photo: Simon Darby