Held from 19 to 23 April, this year's edition was dedicated to cello and piano duos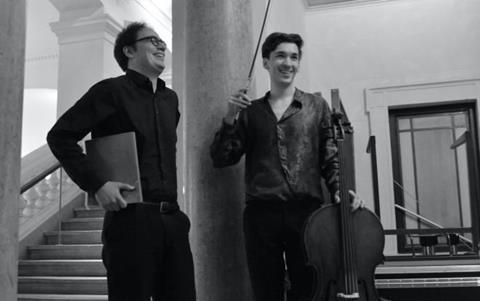 The prize winners of the 17th Lyon International Chamber Music Competition were announced following the final round on 23 April.
Following a performance of Brahms Sonata for cello and piano in F major, a contemporary work and a work of free choice, first prize of €10,000 was awarded to Duo Domo, comprised of Hungarian musicians Domonkos Hartmann, cello and Domonkos Csabay, piano. The duo also won the audience award.
Second prize of €5,000 went to Duo Ermitage, comprised of Paul-Marie Kuzma, cello and Ionah Maiatsky, piano. They also won the Belle Saison career development prize, which includes a series of concerts, residency and development of artistic projects, worth €10,000.
Third prize of €3,000 was awarded to Duo Michel-Boullenois, consisting of Albéric Boullenois, cello and Aude Michel, piano. They also won the prize for best interpretation of Outside by Benoît Menut, awarded by musicology students from Lyon University, worth €1,000.
The jury consisted of Alexander Rudin, Eliso Virsaladze, Emmanuelle Bertrand, Frans Helmerson, Marie-Josephe Jude, Nabil Shehata and Stefan Mendl.
The Lyon International Chamber Music Competition was founded in 2004 by horn player Joël Nicod. Seven disciplines alternate over the years: trio with piano, string quartet, wind quintet, brass quintet, voice and piano duets, cello and piano, violin and piano.