Nashville cellist Nicholas Gold checked his instrument into the hold with Southwest Airlines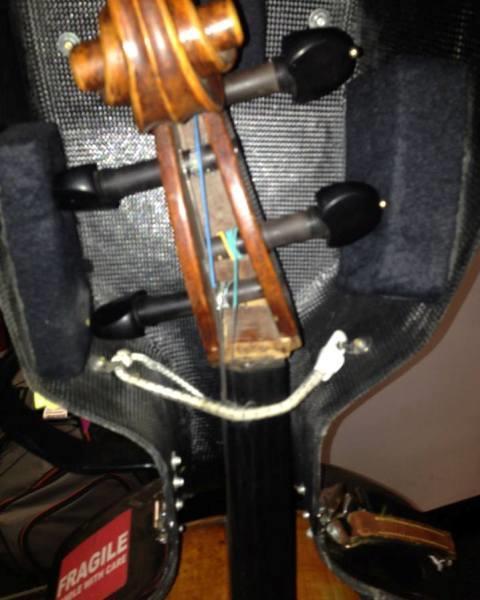 An American airline has apologised for a 'baggage handling irregularity' which resulted in extensive damage to an expensive cello. However, Southwest Airlines' offer of $3,400 maximum liability compensation is far less than the value of the instrument.
Nashville-based cellist and teacher Nicholas Gold's instrument was broken by baggage handlers while checked into the hold on a recent flight with the airline. The musician published a number of photographs of the cello on his Facebook page, showing cracks to the scroll and part of the neck, a missing nut, and cracks to his carbon fibre Stevenson case.
Gold reports:
'On Wednesday May 6th 2015, I flew into Nashville and this is what I found. I was flying Southwest Airlines. The cello was never handled by TSA... I always gate check the instrument and it's always fine.
'The airline must have had workers that are oblivious to the care of musical instruments and stickers saying 'Fragile.' The impact to break a †ª#"StevensonCase†¬ has to be extremely severe.
'Musicians: What are your thoughts on how airlines should handle instruments? Should I be held accountable for this catastrophe or should they?
'I obviously work as a full-time cellist and this is my primarary instrument. Do the baggage workers and Southwest Airlines at BNA not understand that this can be someone's livelihood?'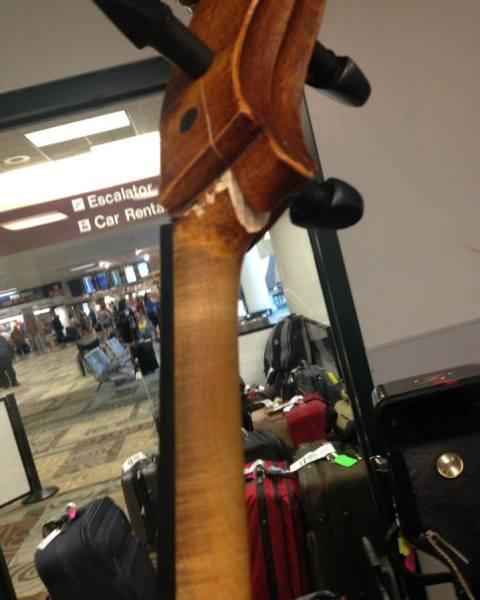 Earlier this year Air Canada refused to sell cellist Richard Harwood an extra ticket for his cello, insisting it exceeded the requisite dimensions for transportation in the cabin.
Subscribe to The Strad or download our digital edition as part of a 30-day free trial. To purchase single issues click here.