The British violinist co-led the Royal Ballet Sinfonia and other ensembles for many years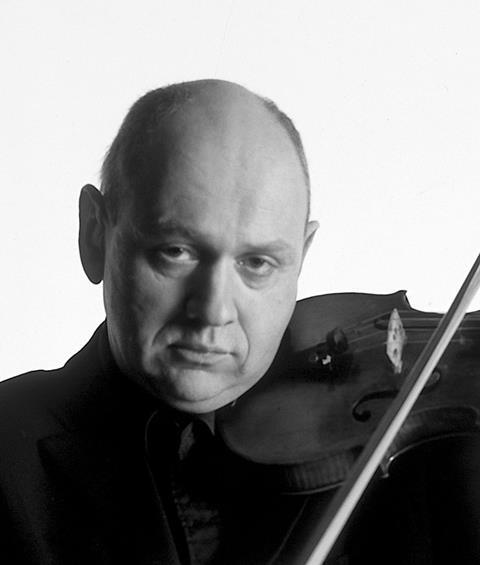 Read more news articles here
British violinist and leader Richard Friedman died on Wednesday 10 February 2023, aged 67. Friedman's death was announced by the Birminham Royal Ballet, Royal Ballet Sinfonia, of which Friedman was co-leader since 2001.
'He was much loved by us all, a very special person and a huge talent,' the Sinfonia said in a tweet.
Friedman started playing the violin at the age of eight, inspired by his father Leonard, a former student of Max Rostal, leader of the Royal Philharmonic Orchestra under Sir Thomas Beecham and founder of the Scottish Baroque Ensemble. Hailing from a family of creatives, his mother was a concert pianist, while his sisters are theatre producer Sonia Friedman and actress and director Maria Friedman.
Friedman trained with Pamela Spofforth and Sacha Lasseron and started his professional career in the stage band for Don Giovanni with the English Chamber Orchestra. He has played and recorded with the Scottish Baroque Ensemble, London Festival Orchestra, BBC Welsh, London Symphony, Royal Philharmonic and European Festival Orchestras, becoming co-leader of the Royal Ballet Sinfonia in 2001.
'The stamina required to do an extended series of Tchaikovsky Swan Lakes and Sleeping Beauties as leader was formidable,' said Friedman in a 2017 interview.
Friedman recorded and performed a range of repertoire, including the Bach Double Concerto with his father, chamber music with the Mondrian Trio, Mahler Symphony no.5 for solo instruments and Vaughan Williams's The Lark Ascending with the London Festival Orchestra, conducted by Ross Pople.
He is survived by his wife Helen and their two children.