Scandinavian Airlines had begun to impose $60 telephone booking charge on top of extra seat price, despite not offering an online booking option for cellos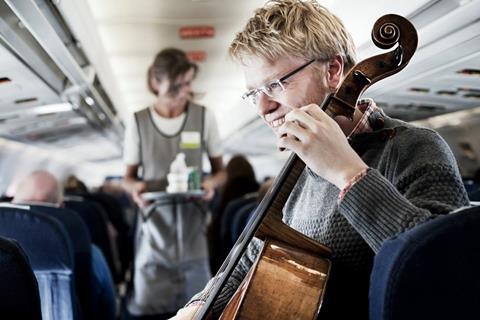 Jacob Shaw, a British cellist now based in Copenhagen, contacted The Strad and began a social media campaign late last week to flag up what appeared to be a rule change on behalf of Scandinavian Airlines (SAS) which had begun to add a DKK375 (c$60/£45) charge to any booking for a cello, on top of the price of the second seat itself.
The reasoning given to Shaw was that the fee was a standard telephone booking charge and not specifically levied on a cello bookings – yet, Shaw pointed out, since the airline only allows cello bookings to be made over the phone at the same time as the passenger, the end result was the same: a charge where previously there was none.
Shaw forwarded correspondence in which an SAS customer service agent wrote: 'Yes, we have changed the rules and it states one service fee to be charged on the passenger ticket. No service fee on the cello ticket.'
However, after being contacted by The Strad, an SAS representative has clarified its rules and apologised for what appears to have been a mistake. 'If you book a seat for your instrument, you shouldn't have to pay an extra fee,' the spokesperson said. 'If it's not possible to book online, we will not charge you an extra fee.'
Shaw has been offered a refund, though it is not clear whether or how many other musicians came across similar problems in recent weeks.
'I am happy that SAS have finally seen sense, after a month of me trying to get in contact with them,' Shaw told The Strad.
'This is entirely due to the pressure from cellists and musicians around the world, sharing and posting on social media. This is a small yet vital victory in the constant mistreatment of musicians by big airlines.'