Scandinavian Airlines changes rules to impose telephone booking charge, despite not offering an online booking option for cellos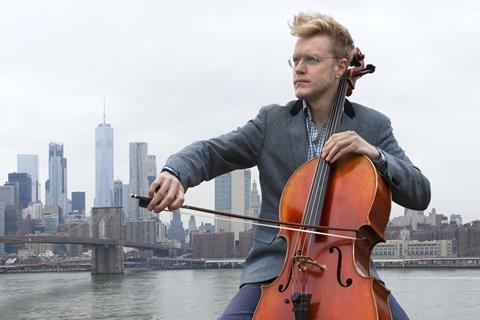 British cellist Jacob Shaw, based in Copenhagen and a frequent flyer with Scandinavian Airlines (SAS), has written to The Strad with the latest example of unfair treatment of musicians by airlines.
Describing SAS as an 'airline I have trusted, relied on and used since I moved to Denmark in 2011', the cellist noted that a recent rule change has added DKK375 (c$60/£45) charge to any booking for a cello, on top of the price of the second seat itself.
Shaw forwarded correspondence in which an SAS customer service agent explained:
'Yes, we have changed the rules and it states one service fee to be charged on the passenger ticket. No service fee on the cello ticket.'
However, as the airline specifies that a cello booking can only be made over the phone at the same time as the passenger, the result is the same: cellists are being charged DKK375 more to travel than they were previously – which could be more than the price of the seat.
'I am fortunate to have most of my flights covered by whichever concert I am travelling to,' said Shaw. 'But this rule change will leave it unaffordable for any cellist student or freelancer (i.e. those who pay for their own tickets) to use the airline.
'As much as SAS thinks this only affects a few people, it really does not. Numerous cellists travel SAS around Scandinavia and the world very often, for the reason that they have always offered a polite, quick and fantastic service when travelling with a cello in an extra seat.'
In another exchange, Shaw was told that 'An alternative is to check the cello in of course' – which, as Strad readers know, is a suggestion which betrays a lack of understanding of what is at stake.
Shaw has offered the following three suggestions for a musician-friendly solution:
SAS returns to its old system and remove the service charge, just as before
Cellists book their own seat online (i.e. without a telephone service charge), and call SAS to book their extra cello seat without any extra fees
SAS offers an option on its website to allow us to book both our own and the extra seat online.
SAS has been contacted for comment.