The Lithuanian composer has died at the age of 89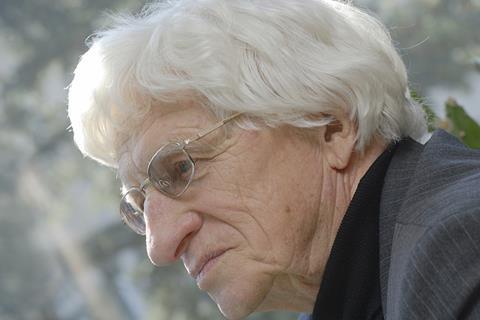 Vytautas Barkauskas, one of the most prolific Lithuanian composers, who belongs to the same generation as Alfred Schnittke, Sofija Gubaidulina, Giya Kancheli and Arvo Pärt, has died. He was 89.
Born in Kaunas, the second-largest city in Lithuania after Vilnius, Barkauskas spent his early years surrounded by political turmoil: he was nine years old when his father was thrown into jail, during the first week of the Soviet occupation of Lithuania. And he lived through the holocaust of Lithuania, which saw the massacre of around 95% of the country's Jews. He would later go on to commemorate them in his music.
After studying mathematics and music composition at the University of Vilnius, Barkauskas began establishing himself as one of the most active avant-garde composers in Lithuania in the 1960s - one of the first in the country to experiment with serial and aleatoric composition, collage and other technics. Later, though, he moved towards a more intuitive style of composition: 'I do not restrict myself to any single, defined compositional system, but am constantly searching for a natural stylistic synthesis. I strive to make my music expressive, emotional and of a concerto type', Barkauskas said.
His works have been performed at international festivals, competitions and concerts in various European, American and Asian countries. To violinists, though, he is perhaps best known for his Partita - a work for violin solo written in 1967 that Gidon Kremer discovered and championed throughout his career.
The French violinist Philippe Graffin, who also championed Barkauskas's music, said: 'I had the good fortune to meet Vytautas in Vilnius after a concert. An elderly man came towards me, and at the mention of his name, I immediately exclaimed "Partita"?!!'
The next morning I commissioned a work for violin and orchestra, Jeux, [which won Barkauskas the prestigious Lithuanian National prize]. Soon after this I also commissioned a Duo concertant from Maestro Barkauskas to commemorate the memory of Chiune Sugihara, a Japanese consul who saved about 6000 polish Jews fleeing from the holocaust by issuing visas for Japan through Russia (against the advice of his government). I premiered this work in Vilnius with the violist Nobuko Imai.'
Graffin continues: 'Vytautas remained a young man until the end, full of enthusiasm and always up for new adventures. I will forever cherish his memory and his music.'
Barkauskas is survived by his wife Svetlana.