The disgraced concertmaster continues to face the consequences of last week's findings of sexual misconduct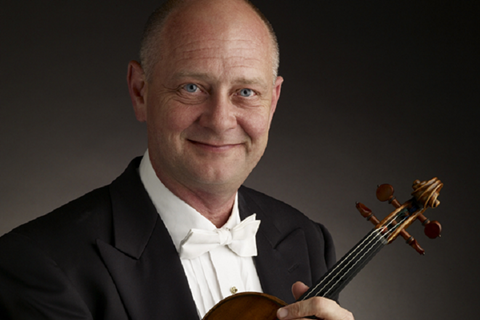 The International Suzuki Association and Alfred Music have announced that they will replace the former Cleveland concertmaster William Preucil from their teaching recordings, after last week's findings of sexual misconduct.
Preucil, 60, who plays on the recordings that accompany the Suzuki violin books, was dismissed from the Cleveland Orchestra last week, after investigators found that he had engaged in sexually harassing behavior with multiple female students over several years while employed by the ensemble.
Several teachers and parents went online to question the continued use of his recordings in light of the accusations against him. Laurie Niles, a Suzuki teacher, wrote on Violinist.com that they put the reputation of the Suzuki community 'at grave risk'.
After three months of silence on the subject of Preucil, Alfred Music, the recording's copyright holders, has announced that it would be rerecording the excerpts.
'We take the allegations of sexual misconduct that have been made against violinist William Preucil, Jr. extremely seriously, and we are dismayed at the findings of the investigation conducted on behalf of the Cleveland Orchestra …To that end, we will work closely with the International Suzuki Association and will replace our current Suzuki Violin School recordings with new recordings as soon as possible.'