Following a number of wrongful confiscations at Russian airports, the new system aims to make life easier for traveling musicians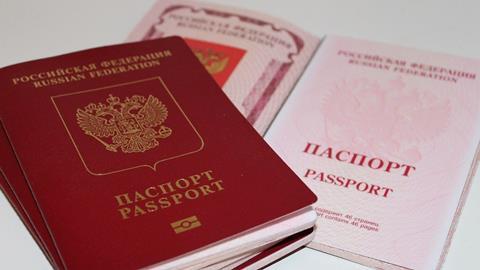 The Russian culture ministry has announced a new system of passports for instruments and bows more than a century old.
Russian law already requires anyone attempting to travel out of the country with an instrument or bow made more than 100 years ago to provide documentation proving that the object is not an example of Russian 'cultural property'.
However, confusion about the rules has led to a number of high-profile confiscations at Russian airports. The new passports aim to simplify the existing system.
Read Russian mother in court over son's violin playing
Read Russian customs officials seize Czech Philharmonic concertmaster's violin
Read How Amati's 'Romanov' viola survived its own turbulent history
Early last year, violinists from the Moscow Philharmonic Orchestra had their instruments seized after they returned to the country from a tour in Germany, while an instrument on loan from a Swiss foundation to violinist Nikolai Managazze was confiscated as he tried to leave the country after he was knocked out of the 2019 International Tchaikovsky Competition.
In 2015, an 1855 Vuillaume violin belonging to Czech Philharmonic concertmaster Josef Spacek was held by customs officials for six days after it was confiscated at an airport in Yekaterinburg.