An instrument of archaic charm, the 1677 'Romanov' Nicolò Amati viola harks back to the tenor violas made a century before by Nicolò's grandfather Andrea. In this extract from an article published in The Strad December 2019, Alberto Giordano and Rudolf Hopfner trace the intriguing story of this late masterpiece, whose journey took it from Italy to Russia and then to the US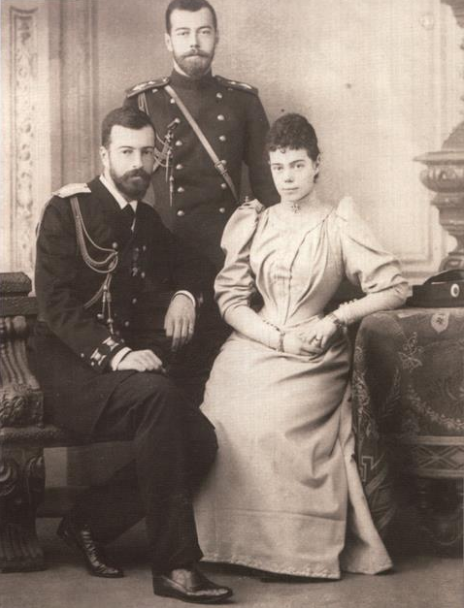 Tsar Alexander II (left) with Alexander Mikhailovich and tsarina Xenia Alexandrovna. The 'Romanov' was once part of Russia's Imperial Collection.
In 2018 an exhibition took place at the Venaria Reale palace near Turin. 'Precious Instruments, Illustrious Names', curated by Giovanni Accornero, featured many treasures including guitars, mandolins and bowed instruments, once played by such virtuosos as Pugnani, Paganini and Segovia. In this group of about 30 instruments, among which were a few made by the best Cremonese makers of the Golden Age, a viola by Nicolò Amati stood boldly in its glass case: an instrument of large dimensions and its own archaic charm, made in Cremona in 1677 when the luthier was aged 81.
Having dominated the string music scene for about a century, by then the large-size tenor viola was slowly going out of fashion. It was replaced by the smaller contralto viola, of which the first designer was probably Girolamo Amati I (1561–1630). The design of the 'Romanov' has a particular charm, coming as it does from the family's lineage: the overall look is reminiscent of the tenor violas made about a century previously by Nicolò's grandfather Andrea. The overall shape, the carving of the scroll and the design of the f-holes all suggest an archaic approach to the making of this instrument.
…
For several years the 'Romanov' Amati was the principal performing instrument of Max Aronoff (1906–81), violist of the celebrated Curtis Quartet. It had been acquired in 1935 by Mary Louise Curtis Bok, patron and founder of the Curtis Institute of Music, along with the quartet's other instruments, two Stradivari violins and a Montagnana cello. The viola was described in dramatic fashion in the pages of the Lewiston Evening Journal on 13 April 1939: 'an Amati viola that is one of only two of its kind in the world' that had been twice removed from 'countries seething with violence and bloodshed'. Recent research by Philip Kass and Giovanni Accornero has given clarity to this intriguing story.
To read the full article, in which Alberto Giordano and Rudolf Hopfner give a full analysis of the 1677 'Romanov' Nicolò Amati viola, click here to log in or subscribe. Subscribers to The Strad receive a free copy of the 'Romanov' Amati poster, including measurements and micro-CT scans.
To order a rolled copy of the poster, simply visit The Strad Shop at www.thestradshop.com
The digital magazine and print edition are on sale now