Despite being previously matched with a family in Hertfordshire, a young musician awaits a decision from the UK Home Office amid constant shelling in Zaporizhzhia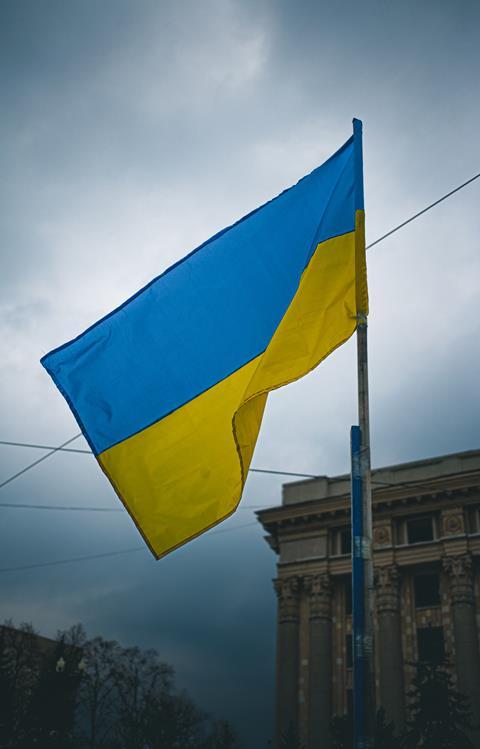 An aspiring young violinist living in a Russian-occupied area of Ukraine has been waiting three months to receive a British visa.
In a story published in the Guardian, 17-year-old violinist Anastasiia is one of about 1000 unaccompanied children who applied for a visa under the UK Government's 'Homes for Ukraine' scheme.
The scheme's policy dictates that unaccompanied children under the age of 18 cannot travel to the UK without supervising parents or guardians. Anastasiia, whose surname is not published for security reasons, is stranded in the Zaporizhzhia region of Ukraine, unable to travel with her parents, who have adopted four children with medical needs.
The UK government announced that it would allow a safe passage to the UK for Ukrainians who had already applied, but small print in the policy revealed that most will not be eligible as it said lone children should already have known their hosts before war broke out, unless in 'exceptional' circumstances.
She has not heard anything since the end of June, when she received a letter stating she could be contacted in 'early July'.
According to the Guardian, she said she had 'dreamed of being in a big orchestra' since she was young and that the 'massive destruction' of her home town meant her dream would be hard to realise unless she left.
Before the war, Anastasiia attended music school and practised several hours a day. Now she says she struggles to practise, because she is often sheltering in the basement of their home and helping to care for her adopted siblings.
Sally Belsham, from Bishops Stortford in Hertfordshire, has musical teenagers of her own, and has been ready to welcome Anastasiia since their application on 11 April.
'Just leaving her in this situation is horrible,' she said. 'It's really inhuman… you cannot have a system that leaves people in limbo like this.
'There is still no certainty that she will even be approved under this scheme, because we didn't know her before the war. It's nonsense, really. Clearly, the reason we're in this situation is because of the war and our desire to help and her need to get out.'
Last month, Ukrainian violinist Valeriy Sokolov's plans to perform with the Aurora Orchestra were thwarted due to the UK's visa-processing backlog. Based in Germany, Sokolov was able to join the orchestra in performance at the Kölner Philharmonie later in the month.