The 27-year-old violinist takes home the Gold Medal and the top prize of $30,000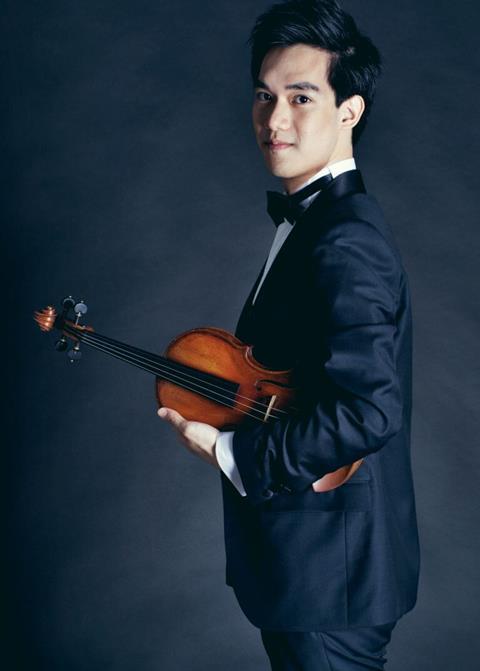 Richard Lin has been named the winner of the 10th quadrenniel International Violin Competition of Indianapolis, fiollowing his performance of Bruch's Scottish Fantasy in the final. He receives the Gold Medal, a cash prize of $30,000, a Carnegie Hall Stern Auditorium recital debut, a recording contract, and four years of support with website development and maintenance.
The 27-year-old from Taiwan/USA is a graduate of the Curtis Institute of Music in Philadelphia and the Juilliard School in New York. A laureate of numerous competitions, Lin was named violin section winner of the Sendai International Music Competition in 2013, second prize winner at the Singapore International Violin Competition in 2015 and third prize winner of the Joseph Joachim International Violin Competition Hannover in 2015. He has also won prizes at the Michael Hill, Shanghai Isaac Stern and Henryk Wieniawski violin contests.
Second prize and the Silver Medal goes to 17-year-old Risa Hokamura from Japan, while third prize and the Bronze Medal is awarded to 28-year-old Luke Hsu from the USA. Fourth, Fifth and Sixth prizes go to 23-year-old American Anna Lee, 25-year-old Romanian Ioana Cristina Goicea and 26-year-old Shannon Lee from USA/Canada respectively. The Silver and Bronze medallists each receive four years of career assistance and concert engagements, while all six finalists receive cash prizes and opportunities to use the 1683 'Gingold' Stradivari violin.
Following preliminary and semi-final rounds, each finalist performed two concertos – one by either Mozart or Haydn plus an encore by Fritz Kreisler, followed two days later by another from a list of works by Romantic and 20th-century composers. For the Classical concerto performances on 12 and 13 September, the finalists were accompanied by the East Coast Chamber Orchestra. Leonard Slatkin conducted the Indianapolis Symphony Orchestra for the others on 14 and 15 September.
The 2018 jury comprised Jaime Laredo (president), Pamela Frank, Mihaela Martin, Kyoko Takezawa, Cho-Liang Lin, Arnold Steinhardt, Dmitry Sitkovetsky, Dong-Suk Kang and Rodney Friend.
Photo © Sophie Zhai