Following cancellation of Spanish concert due to floods, the violinist faced a protracted dispute regarding taking the multi-million-dollar instrument aboard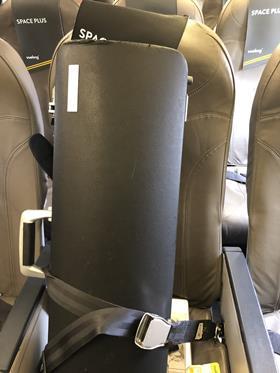 A bad day at the office for Renaud Capuçon. He had travelled to Spain to perform the Korngold Violin Concerto with the Valencia Orchestra in the city's Palau de la Música, but the concert was cancelled due to floods. 'All in the life of an artist,' he tweeted stoically on his way back to the airport.
Booking a last minute replacement flight with Spanish budget airline Vueling, however, he didn't factor in the rigourously enforced hand-luggage rules. He was told his instrument, a 1737 Guarneri 'Del Gesù', would have to go in the hold.
'After paying (two times), shouting, and finally speaking to the captain I got the "exceptional" authorisation to keep it with me!' he wrote, advising string players to think carefully about using the airline in future.
Capuçon went on to quote Jacques Chirac's saying, that 'troubles always fly in squadrons' – though it sounds a bit ruder in French.
Comme le dit si bien Jacques Chirac:
« Les merdes,ça vole toujours en escadrille »
Rc

— renaud Capuçon (@RCapucon) November 22, 2018
The airline's social media team responded directly to the violinist, saying 'we understand the importance of the instrument and we are glad you were able to travel with you in the cabin.
'We inform you that in case that the violin is the only carry-on, there would be no problem to place it in the upper compartment, anyway, we will internally analyze what happened.'
For the tweeter who commented that the violin costs more than the plane, it is worth pointing out that the most paid for a Guarneri 'Del Gesù' so far is around $16m, while an Airbus A320 of which Vuelling's fleet mostly comprises would set you back in the region of $100m.
Some of the tweets in this story have been edited for clarity