A family string quartet performance is brought to a halt with a polite intervention from the police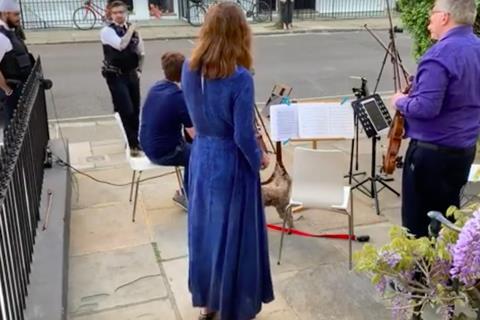 The violinist Rafael Todes and his family were performing Shostakovich's String Quartet No 4 for the benefit of their neighbours on Alexander Street, in Bayswater, when the police paid them a visit to discourage socialising on the street.
In the videos below, the police can be heard politely asking Todes, who is a member of the Allegri String Quartet, to stop playing, in order to prevent residents from gathering on the street. They finish with an apology, before the assembled crowd bursts into applause for the musicians.
'The final pop-up Alexander Street Quartet Concert. Shostakovich's 4th Quartet closed down by the Police -tactfully!' said Todes on Facebook.