The violinist and luthier has passed away aged 67, following a lengthy battle with cancer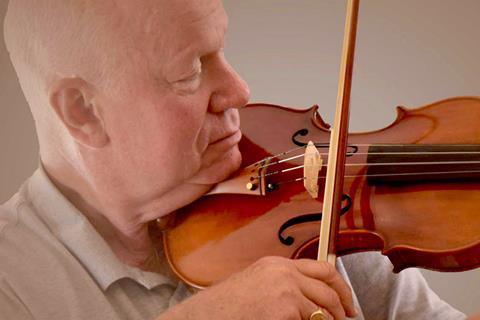 The Cincinnati-based violinist, educator and luthier Paul Bartel has died following a lengthy battle with cancer. He was 67.
A graduate of Miami University, Bartel is best known as the long-time owner of the Baroque Violin Shop in Cincinnati, which he established with the ambition of supporting school music programmes by providing high-quality instruments at low cost. The business, which became one of the largest of its kind in the country, continues to rent and sell stringed instruments to thousands of students in all 50 states.
In 1995, Bartel purchased the 1850s-era former Masonic Lodge from the city of Wyoming, aiming to transform it into a community arts centre. He conducted a huge renovation at his own expense for what would become the nonprofit Wyoming Fine Arts Center. Today, nearly 1,000 people participate each week in various art forms taught by 30 professional teachers.
In addition, Bartel was a keen player, who often played his 1680 Stradivarius for schoolchildren, to recruit students on behalf of music teachers. 'He was a guy who was larger than life, always giving, always caring, always seeming to have boundless energy,' said Milan Dukic, executive director of the Wyoming Fine Arts Center. 'In the early days of the center, if there was a shortfall, Paul wrote a check. He believed in the mission of having a community center and of having kids learn music.'
Memorials are designated to the Paul and Jan Bartel Scholarship Fund, which provides music education for underprivileged students.