The cellist, pedagogue and founder of the Parkhouse Award for chamber music was 96 years old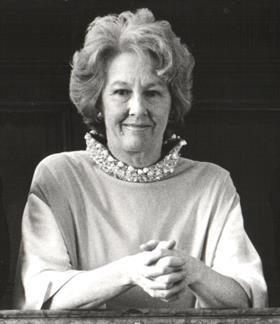 Cellist Eileen Croxford Parkhouse, well known for her support of young chamber musicians, died on 8 April 2020. In her later years she was best known for founding the Parkhouse Award, a biennial competition that provides concert opportunities in London and across the UK for young chamber music groups. Winners have included the Fournier Trio, the Fauré and Notos quartets, and Nils Mönkemeyer and Nicholas Rimmer.
Born in 1924, Eileen Croxford studied at the Royal College of Music (RCM) where she won the Queen's Prize and the Boise Award, which enabled her to study with Pablo Casals. It was at the RCM that she met and married pianist David Parkhouse. They both subsequently became professors at the college.
With her husband and violinist Hugh Bean, she co-founded the Music Group of London, a chamber group that performed for the next four decades extensively in the UK, Europe, the Middle and Far East, and North and South America.
When David Parkhouse died in 1989 aged 59, Eileen set up the Parkhouse Award in his memory to encourage the best in piano chamber music. She retired to Devon, where she established the Shaldon Festival, now in its 30th year, bringing internationally renowned musicians together for recitals and workshops to the benefit of the community.
Read: London-based Fournier Trio wins 2013 Parkhouse Award
The Notos Quartet give 10 tips for winning a chamber music competition