Michael Garvey takes up his new role at the Benedetti Foundation in July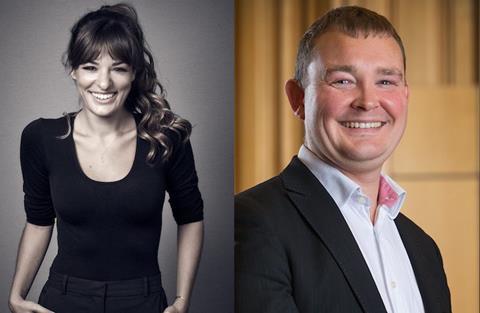 Nicola Benedetti has appointed Michael Garvey as the executive director of the Benedetti Foundation, her new charitable foundation focusing on the music education of young people across the UK.
Garvey, who was formerly director of the BBC National Orchestra and Chorus of Wales, will take on his new responsibilities in July.
He said: 'The future wellbeing, support and nurturing of our young people has never been more important and the provision of high quality music education has never been in greater jeopardy across the UK…I am honoured that [Nicola Benedetti] has chosen me to support her in this critical work and I look forward to the two of us working together to realise her bold ambitions.'
Benedetti commented, 'I am delighted that Michael has accepted the role of executive director and is joining us to help establish the Benedetti Foundation, and to steer the organisation through its inaugural years. Michael brings a wealth of experience and knowledge of both education and music sectors, as well as a shared belief and sense of urgency relating to the power of high quality music education.'
The ambition behind the foundation is to carry out a series of orchestra-based weekend workshops, designed to address the needs of young musicians and of teachers.