Inventors Alessandro Baticci and Rafal Zalech have begun a Kickstarter campaign to launch the product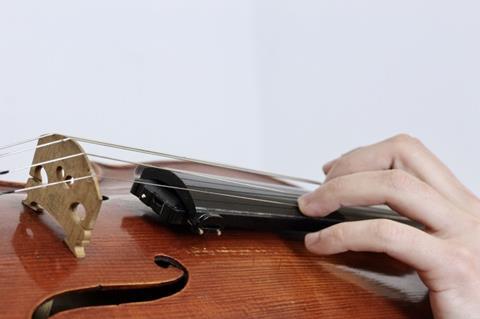 A pair of experimental composers and performers based in Vienna have created a device designed to expand the sonic possibilities of stringed instruments. Alessandro Baticci and Rafal Zalech, two former students at the University of Music and Performing Arts in Vienna, claim that their Digitaize system allows violinists, cellists and bassists 'to control virtual sounds, use real-time auto pitch-correction [and] live-notation' via a sensor-based digital mapping system. The device, weighing 20g, fits underneath the instrument's fingerboard and can be linked to software on a smartphone or computer to enable recordings and notation for composition.
The duo, who compose and perform under the name Nimikry, have set up a Kickstarter campaign to launch the product. 'Being musicians ourselves we know the needs of creative people,' said Baticci. 'We have designed our products from this point of view: they are from musicians for musicians. And they will always be.'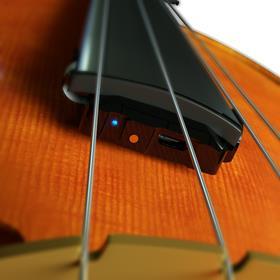 The Digitaize system allows users to control virtual sounds from their fingerboard; to shape digital samples; and to visualise the movements of their instrument on a computer screen. The device consists of a patented high-resolution sensor that keeps track of the player's finger movements, with roughly 150 contact points under a single fingertip. The inventors claim it is 'the most powerful mapping system ever designed for any acoustic string instrument'.