The German Musical Instrument Fund matched a new raft of junior musicians with high quality loan instruments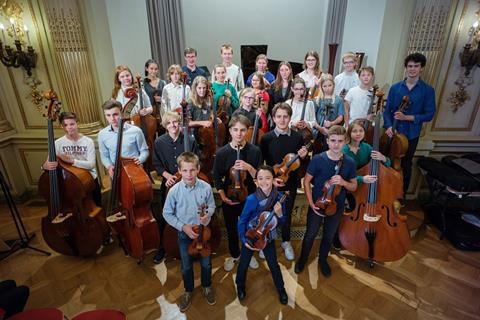 Young German string players were out in force at the Museum of Arts and Crafts in Hamburg on 17 September to audition for an instrument loan from the German Musical Instrument Fund administerd by Deutsche Stiftung Musikleben.
This Autumn awards session is for junior musicians, aged 9 to 18, and matched 25 musicians with quality instruments appropriate to their ability, with nine violins, two violas, ten cellos and four double basses going to deserving hands.
The instruments are either owned by the fund itself or administered by it on behalf of private owners, and include fine historical rarities and fractional sizes for young prodigies.
The youngest recipient was 9-year-old Smilla Rose from Hamburg, who was awarded a half-size cello by Wenzl Hannabach. Other highlights include a Henry Thouvenel cello (Mirecourt, c.1900), newly made available by a Hamburg family estate, which went to 12-year-old Arne Zeller from Mainz; and a cello by Paul Knorr (Markneukirchen, 1962), a new donation to the foundation, which went to Anna Tessa Timmer (12) from Berlin.
The instruments are loaned for an initial period of two years with an option for the recipients to renew up to the age of 30.
The senior section of the loan scheme is decided by competition, with the next one taking place also at the Museum of Arts and Crafts Hamburg, on 21-23 February 2020. The top instruments of the fund, including masterpieces by Stradivari, Guarneri and Guadagnini, are at stake for new loans and renewals.
Current recipients include musicians familiar from the competition circuit, such as María Dueñas (Nicolò Gagliano 174?), Jiyoon Lee (Carlo Ferdinando Landolfi 1760-1770), Fedor Rudin (Lorenzo Storioni 1779) and Ioana Cristina Goicea (Giovanni Baptista Guadagnini 1761).