British airline changes terms in response to Musicians' Union letter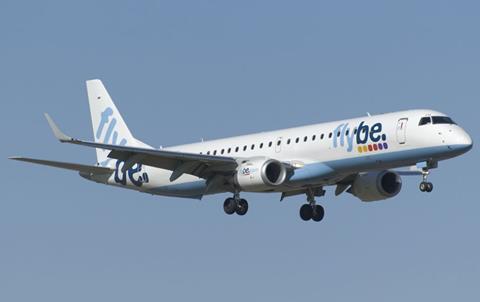 British airline Flybe Photo © Flybe
The British airline Flybe has amended its cabin baggage terms and conditions to accommodate small musical instruments, the Musicians Union (MU) has reported.
The change comes in response to a letter sent by the MU to Flybe in late 2019, voicing the concerns of musicians over the airline's cabin baggage conditions, specifically with regards to the shape carry-on luggage must conform to.
The news report published on the MU's website states: 'The amended guidelines give allowance to the fact that musical instruments are likely to differ in size and shape from a small suitcase.
'Now the airline states that violins, clarinets and other small instruments may be permitted on board Flybe-operated flights as cabin baggage, provided that they do not exceed 100cm (length) x 35cm (width) x 20cm (depth).'
The airline's policy regarding cabin baggage previously allowed musicians to carry instruments as long as they conformed to the stated size for all cabin baggage, and could fit into the airline's baggage sizer at the airport.
The MU published the following statement from Flybe regarding the new guidelines:
'The instrument will be classed as one item of cabin baggage and carriage is strictly subject to there being suitable available space in the overhead lockers to safely accommodate the item.
The airline also stipulated that instruments deemed to be suitable for carriage music be in a case suitable for carriage in the aircraft hold as well as in the cabin, and must be insured.
Read the full story here. The Musicians' Union is an organisation which represents over 30,000 musicians working in all sectors of the British music business.