Sir Kevan Collins has said that children 'need to learn to play together again'.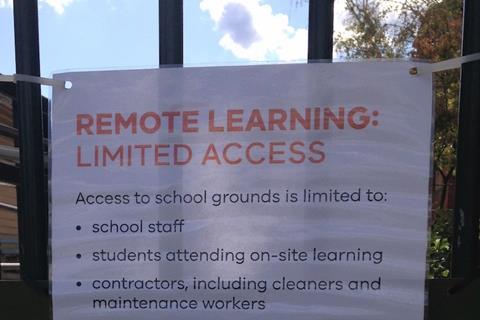 Sir Kevan Collins, the government's new education recovery commissioner, has said that music, drama and sport need to be factored into pupils' catch up plan.
He said that young children 'need to learn to play together' again, not only for the language and social skills needed for school life, but also for their well-being and mental health. According to him, music should play a key part in this.
Read: Ofsted confirms damage to music education from Covid-19
Read: ISM report highlights devastating impact of COVID-19 on music education
Read: New partnership between Music Masters and YCAT gets underway with a new series
Responding to Collins, the music education charity Music Masters' CEO, Roz De Vile, has said: 'Across 13 years of teaching music in schools in areas of disadvantage, we have seen the unrivalled, undeniable power of music to support children from any background to thrive. Research clearly shows that a sustained, high quality music education significantly boosts children's literacy and numeracy skills, develops confidence, nurtures wellbeing, is a fantastic creative outlet and can create deep and long-lasting social bonds – amongst countless other benefits. Yet music is frequently side-lined and undervalued in schools; the first casualty of budget cuts, the adversary of overworked class teachers lacking confidence in their own musical ability.
Now more than ever, music must be an essential, non-negotiable part of our children's education.'