The Georgian-born violinist hopes to improve opportunities for a new generation of talented players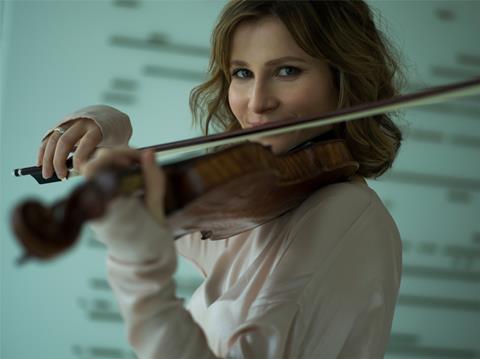 Violinist Lisa Batiashvili has announced the creation of the Lisa Batiashvili Foundation, a new organisation to support young musicians in Georgia.
Batiashvili was born in the country but moved with her family to Germany ged 12. In a press release, the foundation said its aims were to bring the kind of support the violinist received in Germany to those in Georgia who would not otherwise have access to it.
'There comes a time in life when you turn towards the next generation and feel the urge to pass on what you yourself have experienced within music,' Batiashvili said. 'I feel very connected to my homeland. Georgia is a small country with an incredible amount of talent.'
Read Lisa Batiashvili plays Tchaikovsky Violin Concerto in Georgia
Read Lisa Batiashvili: my most memorable musical experience
Read Lisa Batiasvili City Lights review
Recipients will be selected by the violinist and an advisory board that includes Harrison Parrot head of artistic management Lydia Connolly and Nikoloz Rachveli, chief conductor of the Georgian Philharmonic Orchestra. They will receive financial assistance as well as artistic guidance and introductions to prominent musicians and arts organisations.
The foundation's partners are the Tsinandali Festival, launched in 2019 in association with Switzlerand's Verbier Festival, and the Silk Road Group, one of Georgia's largest investment corporations.