Lights, camera, action: a violinist's evocative movie-musical travels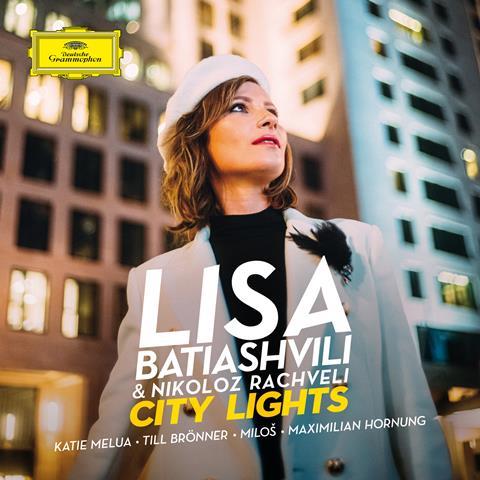 The Strad Issue: September 2020
Description: Lights, camera, action: a violinist's evocative movie-musical travels
Musicians: Lisa Batiashvili (violin) Maximilian Hornung (cello) Miloš Karadaglić (guitar) Till Brönner (trumpet) Berlin Radio Symphony Orchestra/Nikoloz Rachveli
Works: Music by Bach, Legrand, J Strauss II, Siegel, Morricone, Piazzolla, Dvořák, Melua et al
Catalogue Number DG 483 8586
This album may ultimately prove more nourishing to keen students of violin technique than for the general listener, which probably wasn't the intention. Lisa Batiashvili's journey through ten cities 'mixes memory, place, sounds and music' and crams a lot into each metropolis. Above and beyond the chosen work, mostly light and film music, Nikoloz Rachveli's arrangements are filled with references, samples and extraneous evocations.
Some choices are obvious: Piazzolla for Buenos Aires, Johann Strauss II for Vienna. Some don't get to the heart of the destination nor tell us much about Batiashvili's relationship with it (the portrait of London comes in the form of a new song by Katie Melua; it's the Largo from Dvořák's Ninth that conjures up New York – quite the anomaly). The dripping nostalgia doesn't help, but supports the idea of images more projected than real, underlined by the whirr of the film projector wheel that returns in the manner of Mussorgsky's 'Promenade' theme.
Batiashvili plays it all delectably, relaxing into the copious styles as if to the manner born. She is wonderful in the Romanian folk song The Lark: stylistically bang-on, culturally aware, fun and affection concealing outstanding technique. The problem is cohesion, and the principle that an album like this needs to leave residual soul, and also to rise and fall. In both senses, City Lights gets tantalisingly close but there's too much obfuscating detail and stylistic inconsistency to give us a view of the wood as well as the trees.
ANDREW MELLOR