The Dutch violinist has been chosen as the 2018 recipient of the Netherlands' annual state prize for the arts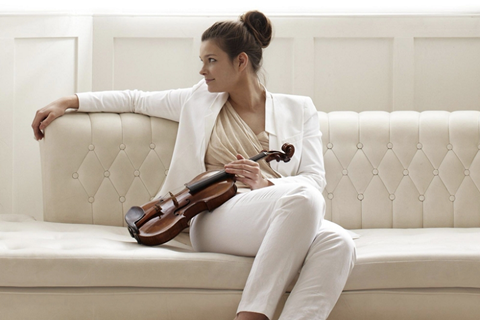 The Netherlands' Ministry of Education, Culture and Science has announced Janine Jansen as the recipient of this year's Johannes Vermeer Award, the country's annual state prize for the arts.
The jury, chaired by Dutch National Opera & Ballet general director Els van der Plas, voted unanimously to put Jansen forward for the award.
'Her musical interpretations display real genius and gain unanimous admiration and respect from audiences and fellow musicians,' the published citation reads.
'Janine's talent, quality, dedication, commitment, and love for the vocation of violinist make her a true global star. Janine Jansen is also a role model for young musicians.'
The Johannes Vermeer Award comes with €100,000 intended for the winner to use for 'a special project in his or her specific field'.