Violin and Baroque violin finalists competing for €10,000 top prize and concert engagements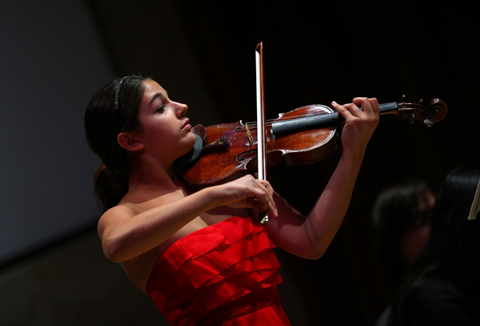 The 21st International Johann Sebastian Bach Competition has announced the finalist in the violin/Baroque violin category.
They are:
Maia Cabeza (violin), US/Canada
Elly Suh (violin), US/South Korea
Rita Wang (violin), Taiwan
Maria Wloszczowska (violin), Poland
Rachell Ellen Wong (Baroque violin), US
Hed Yaron Meyerson (Baroque violin), Germany/Israel
The finals take place on Friday 20 July with an award ceremony and gala concert on 21 July. The competition offers prizes of €10,000, €7,500 and €5,000 to its top three performers, as well as concert engagements and other special prizes.
The violin jury is chaired by Reinhard Goebel and includes Pierre Amoyal, Cecylia Arzewski, Chiara Banchini, Pavlo Beznosiuk, Tatiana Grindenko, and Ryo Terakado.
Previous violinist winners of the competition include Rachel Barton Pine and Antje Weithaas.