Competition chooses twelve cellists to proceed to semi-final round at Academy of Performing Arts in Czech capital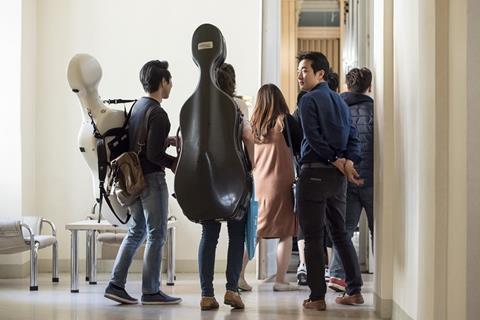 The Prague Spring International Competition, part of the Prague Spring Festival, heard the performances of 47 candidates in the cello category and yesterday announced the twelve young musicians who will perform in the semi-final.
They are:
Konstantin Bruns
Julia Hagen
Woochan Jeong
Daeyoun Kim
Gabriel Martins
Gunwoo Park
Václav Petr
Oleksiy Shadrin
Zuzanna Sosnowska
Laura Szabó
Guillaume Wang
Jee-In You
The semi-finals will take place on 11 May at the Martinů Hall in the Academy of Performing Arts in Prague, and the final on Sunday 13 May at the Rudolfinum. The first prize wins CZK 200,000 (c.$9,500).
The jury comprises cellists Christian Poltéra, Anne Gastinel, Emil Rovner, Jens Peter Maintz, Mikael Ericsson and Quirine Viersen, and is chaired by Michal Kaňka.
The annual competition rotates through different instrument categories, with 2018 focusing on cello and French horn.