A champion of various musical genres, the cellist joins the roster for general management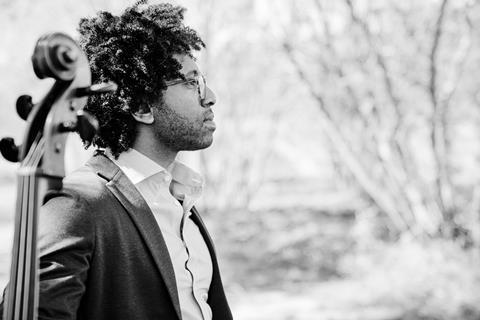 Wittenberg Artists has signed American cellist Seth Parker Woods for general global management.
'I can't wait to see all the things we're dreaming up come to fruition,' said Woods on social media.
Woods is the recipient of a 2022 Chamber Music America Michael Jaffee Visionary Award. He has appeared withthe Ictus Ensemble, Ensemble L'Arsenale, zone Experimental, Basel Sinfonietta, Ensemble LPR, Orchestra of St. Luke's, and the Atlanta and Seattle Symphony Orchestras.
An advocate for contemporary arts, Woods has collaborated and worked with a wide range of artists ranging from the likes of Louis Andriessen, Elliott Carter, Heinz Holliger, G. F. Haas, Helmut Lachenmann, Klaus Lang, and Peter Eötvos to Peter Gabriel, Sting, Lou Reed, Dame Shirley Bassey, and Rachael Yamagata to such visual artists as Ron Athey, Vanessa Beecroft, Jack Early, Adam Pendleton, and Aldo Tambellini.
Woods was recently appointed assistant professor of practice in string chamber music and cello at USC Thornton School of Music. He previously served on the faculties of the University at Buffalo, University of Chicago, Dartmouth College and the Chicago Academy of the Arts. He holds degrees from Brooklyn College, Musik Academie der Stadt Basel, and a PhD from the University of Huddersfield.
In the 2020-21 season he was an Artist in Residence with the Kaufman Music Center, and from 2018-2020 he served as Artist in Residence with Seattle Symphony and Creative Consultant for the interactive concert hall, Octave 9: Raisbeck Music Center.
His debut solo album, asinglewordisnotenough (Confront Recordings-London) was released in November 2016.
Other string players represented by Wittenberg Artists include violinists Stella Chen, Gidon Kremer and Philippe Quint, and cellist Steven Isserlis.