Viola Visions, spearheaded by Michael Tilson-Thomas and the New World Symphony, will include a new virtuosic version of Berlioz's Harold in Italy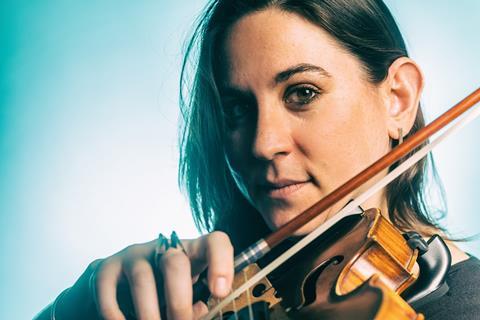 The New World Symphony, the orchestra academy established by conductor Michael Tilson Thomas in Miami Beach, Florida, has announced that it will be presenting 'an annual summit devoted to a different orchestral instrument each year'.
It begins this October with Viola Visions, a focus on the alto voice of the string section. Running form 15 to 19 October at the New World Centre, the academy's base, it will feature guest artists including violists Roberto Díaz, Kim Kashkashian, Matthew Lipman, Cynthia Phelps, Nadia Sirota, Jonathan Vinocour, and Tabea Zimmermann.
The first concert on 16 October will be live-streamed in partnership on Medici.TV.
The festival will culminate with the world premiere of a new version of Berlioz's almost-viola-concerto Harold in Italy. Composer Steven Mackey has been tasked with created an 'elaboration' of the work which gives the viola more of a virtuosic role.
'Since I first performed Harold in Italy with Joseph de Pasquale and the Philadelphia Orchestra some 40 years ago, it has been one of my favorite pieces,' said Tilson Thomas.
'Since then, I've harbored the wish that the collaboration between Berlioz and Paganini might have really worked, and that the viola part would have been more virtuosic allowing the soloist to become a true protagonist as well as observer of the shifting scenes. Particularly the last movement suggests many opportunities for the viola to assume a larger role.
'Steven Mackey seems the perfect person to fulfill this dream. His super imaginative instrumental writing as well as the no-holds-barred exuberance of his music reminds me much of the spirit of Berlioz. I am so excited that he agreed to take this project on. Steven and I have done many projects over some decades.
'This time, we have worked together as if we were creating a new Broadway show; he being the composer, me being the director. It is our hope that this newly expanded version will bring new excitement to – and win many new friends for – this wonderful piece.'