Musicians' Union research finds that 44% of UK orchestral musicians 'don't earn enough to live on'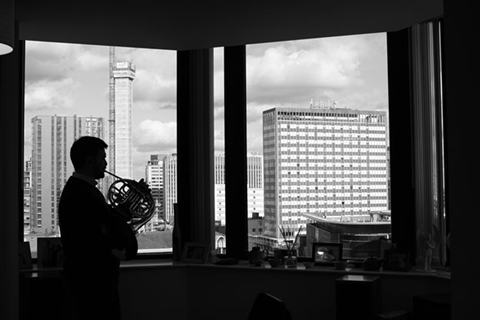 The Musicians' Union (MU) has published results of research suggesting that the British orchestral sector is at risk due to the precarious employment conditions and low pay of its musicians.
According to the research, two thirds (66%) of veteran musicians with up to 30 years' experience have considered alternative careers, while 44% of the UK's orchestral musicians 'don't earn enough to live on'.
The MU also identified 'pressure on new talent entering the profession' with 43% of musicians with five years or less experience having taken unpaid work in the last 12 months to 'gain experience', compared to 17% of those with 11-20 years' experience.
Noting 'concerns that the pipeline of new talent will be stifled' the MU estimates that musicians typically invest around £80,000 in their training, including tuition fees and student loans. Years of successive funding cuts have led to a lack of availability of full-time roles, while even those in full-time employment earn only around £21,000 after qualifying.
Horace Trubridge, MU general secretary, said:
'Funding cuts mean orchestras present less of a viable career option for many professional musicians than they once did.
'In real terms, musicians' earnings have not kept pace with inflation or the general standard of living. This is putting the UK's orchestras under serious threat of a skills gap or even closure, which would leave a huge cultural void in the UK.
'Orchestras need the support of the UK public if they are to survive. That's why we've launched the Musician Behind the Moment campaign. We want people to see the true breadth of work our world-class orchestras do, appreciate the contribution of orchestral musicians, and back their local orchestra.'
The MU is launching a campaign 'to highlight the value of orchestral musicians to UK society' called The Musician Behind the Moment campaign, featuring videos of professional musicians talking about poignant moments in their career