Diller Scofidio + Renfro, firm responsible for New York High Line as well as a number of high-profile performing arts venues, chosen for City of London Centre for Music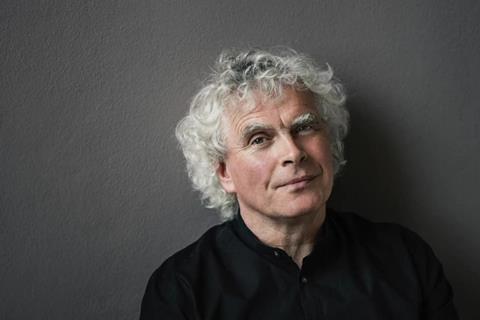 The proposed Centre for Music in the City of London, intended to include a new concert hall home for the London Symphony Orchestra as well as being an ambitious cultural education hub, has appointed New York based architecture practice Diller Scofidio + Renfro (DS+R) to lead its design. It will be working in collaboration with the UK-based firm Sheppard Robson.
DS+R is perhaps best known for leading the transformation of a disused elevated railway in New York to create the High Line. It was also responsinble for the revamping of the Lincoln Center for the Performing Arts campus, including the redesign of Alice Tully Hall and the expansion of the Juilliard School and the School of American Ballet (New York).
Nagata Acoustics and theatre consultants Charcoalblue will also be participating in the design.
The selection panel released a statement saying that, 'of the six excellent submissions, Diller Scofidio + Renfro's visionary ideas offered the exciting potential to create a Centre for Music fit for the future that offers access and engagement for all.
'The panel felt Diller Scofidio + Renfro most clearly met the vision and ambition of this project, utilising their experience of creating inspiring new spaces for culture to present a proposal that delivers a world-class concert hall in an outstanding new building, as part of the re-imagination of a key area of the City of London within Culture Mile.'
Sir Simon Rattle, music director of the LSO and inextricably linked with the plan for a new hall, commented:
'This announcement is an exciting step forward in the plans for a 21st century Centre for Music that would be home to the London Symphony Orchestra.'
The design team is expected to deliver a concept design for the Centre for Music by December 2018. It will form the core of a detailed business plan for the Centre which will be crucial to its ability to attract funding for its expected £250m ($300m) building costs.