Emad Zolfaghari wins a cash prize of $5,000, as well as a host of performance opportunities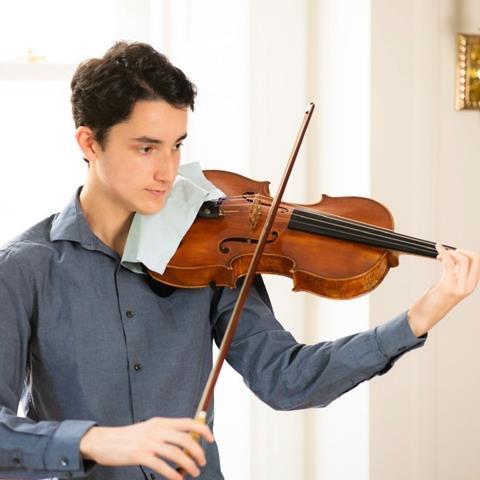 Read more news stories here
The Irving M. Klein International String Competition announced the winners of this year's edition, following performances from three finalists at the San Francisco Conservatory of Music on 4 June 2023.
Violist Emad Zolfaghari (18, Canada) won the grand prize, which includes $5,000 and performance contracts with the Peninsula and Santa Cruz Symphonies, Gualala Arts Chamber Series, among others, valued at $13,000.
Zolfaghari was accepted into the Curtis Institute of Music at 16, where he currently studies with Hsin-Yun Huang and Misha Amory. He is the recipient of numerous awards including second prize at the Johansen International String Competition, Grand Prize at the OMNI Music Competition, second prize at the Ronald Sachs International Music Competition, fourth prize and the Paul J. Bourret Memorial Award for Best Performance of the Test Piece at the Shean Strings Competition and first prize at the Toronto Symphony Youth Orchestra Competition.
Violinist Audrey Goodner (17, US) won the second prize of $3,500 cash and performance contracts valued at $5,500 — including a performance with the San José Chamber Orchestra. The prize is given in memory of Elaine H. Klein by Ruth Short. Goodner also received the Pablo Casals Prize for best performance of a solo Bach work, worth $500.
Third prize went to violinist Ray Ushikubo (21, US), along with $2,500 given in memory of Milton Preves by Judith and David Anderson. Ushikubo also won the Allen R. Weiss and Susan E. Weiss Memorial Prize for Best Performance of the Commissioned Work by Gity Razaz, worth $500.
Fourth prizes, each worth $1,500, were awarded to violinist Blaire Kim (19, South Korea), in memory of Jerry Lee Klein, and cellist Vincent Garcia-Hettinger (17, US), given by Peter Gelfand and Sharon Childress.
Each semifinalist not awarded a named prize received $1,000.
The jury comprised violinist Glenn Dicterow, violist Karen Dreyfus, cellist and 2014 Klein first prizewinner Zlatomir Fung, this year's commissioned composer Gity Razaz, bassist Harold Robinson, and conductors Daniel Stewart and Barbara Day Turner.
Now in its 38th edition, the competition is produced by the California Music Center and is open to musicians between the ages of 15 and 23. The 2022 competition was won by cellist Gaeun Kim.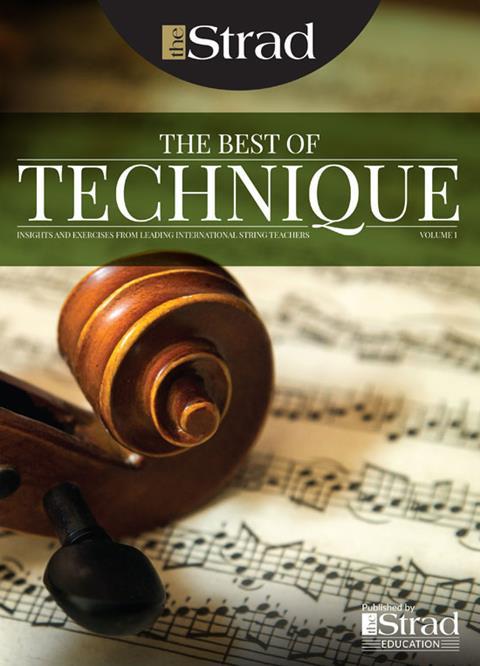 In The Best of Technique you'll discover the top playing tips of the world's leading string players and teachers. It's packed full of exercises for students, plus examples from the standard repertoire to show you how to integrate the technique into your playing.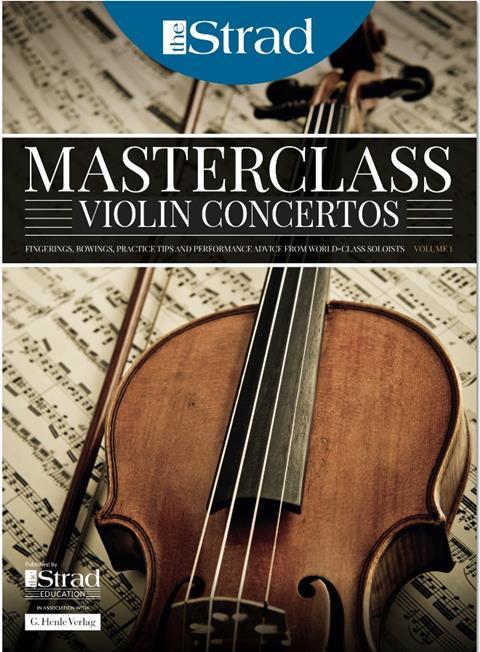 The Strad's Masterclass series brings together the finest string players with some of the greatest string works ever written. Always one of our most popular sections, Masterclass has been an invaluable aid to aspiring soloists, chamber musicians and string teachers since the 1990s.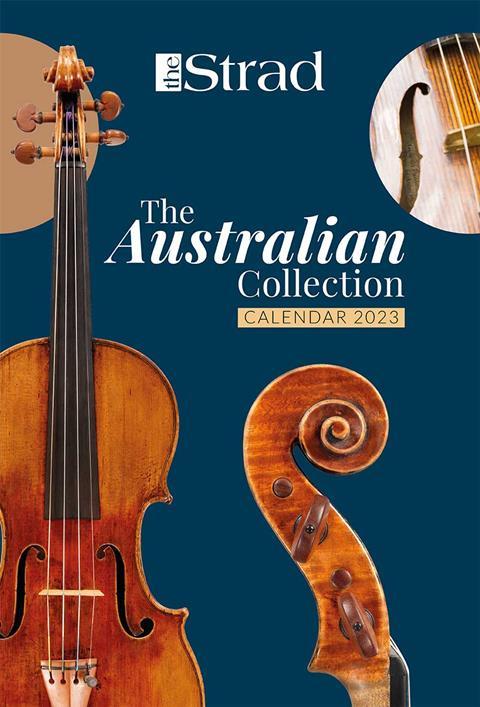 This year's calendar celebrates the top instruments played by members of the Australian Chamber Orchestra, Melbourne Symphony, Australian String Quartet and some of the country's greatest soloists.