Participants will be provided with access to a recording studio in their country of residence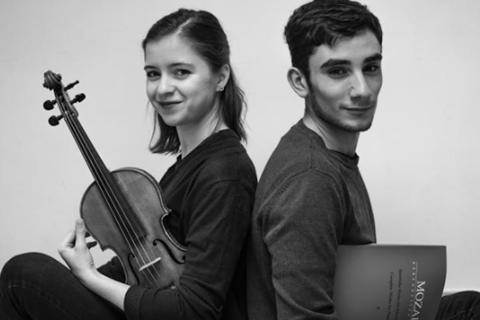 The team behind the Lyon International Chamber Music Competition has announced that this year's edition to be held and broadcast on video.
In partnership with Yamaha, the competition is providing candidates with access to a recording studio equipped with a Yamaha CFX concert piano, without having to leave their country of residence. Audiovisual teams will be present at each of the venues and the 22 violin and piano duos will be able to record their performances.
The competition will then be broadcast on Classic@home Classic at Home - WorldVision, a digital platform dedicated to classical music.
Read: Gstaad Menuhin Festival slated to go ahead this summer
Read: This year's Long-Thibaud-Crespin Violin Competition has been cancelled
The dates of the competition are as follows
•24, 25, 26 February: 2pm-7pm: 1st round
• 25, 26 March: 2pm-7pm: Semi-final
• 24 April : 3pm-7pm: Final
If conditions allow, the finale will be held on 24 April from 3pm-7pm at Salle Molière (Lyon) and the prizewinners concert at Opéra de Lyon on Sunday 25 April at 4pm.