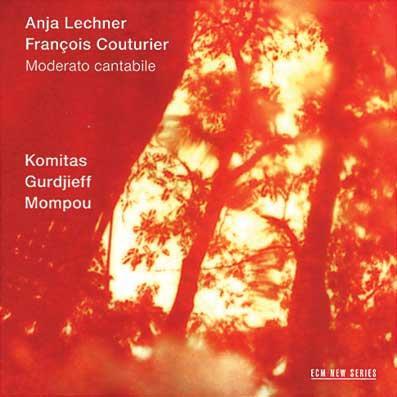 The Strad Issue: November 2014
Description: A cello recital marked by a chilled-out homogeneity of mood
Musicians: Anja Lechner (cello) François Couturier (piano)
Composer: Gurdjieff, Komitas, Mompou, Couturier
Catalogue Number: ECM 481 0992
Mixing music both spiritual and folksy from three musical outsiders, with performers bringing together jazz and classical worlds, this new disc is pretty much unclassifiable. German classical cellist Anja Lechner's collaboration with French jazz pianist François Couturier takes a free and sometimes improvisatory approach to short pieces by Armenian-born spiritual guru George I. Gurdjieff, Armenian monk and musician Komitas and Spanish miniaturist Federico Mompou, as well as a trio of jazz pieces by Couturier himself – with sometimes perplexing results.
If you like your music slow, contemplative, gently wistful and touchingly naive, then this will be just your thing – indeed, the recital's doggedly single-toned programme falls almost exclusively into those categories. At times it sounds like inoffensive chill-out or background music – which is frustrating, because the performances are touchingly sincere and quietly powerful. Lechner makes the most of every note in the slowly unfolding Eastern-tinged cello melody of Gurdjieff's opening Sayyid Chant and Dance no.3, shaping the phrases expertly, and Couturier's gently chiming contributions to Komitas's Chinar es are subtly nuanced.
The delicate Mompou pieces that the players combine sway with poignant nostalgia and tasteful grace – but at times the whole thing feels introspective to the point of self-indulgence. Recorded sound, though, is a joy – close, clear and rich, picking out every nuance of the duo's playing.
David Kettle