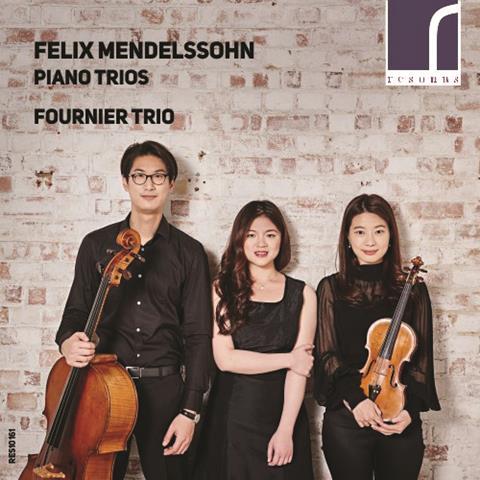 The Strad Issue: June 2016
Description: An award-winning young piano trio takes on Mendelssohn
Musicians: Fournier Trio
Composer: Mendelssohn
This is Mendelssohn the Romantic. The Fournier Trio performs the first movement of the D minor Trio in a grand sweep, growing organically from a muted opening, personal and understated, into a performance of colour and power. The melodic playing of the second movement is lush and full, with rich vibrato and yearning phrasing. The trio's general muscularity persists in the scherzo, in which Mendelssohn's Leggiero e vivace is a somewhat robust torrent, although it tails away lightly at the end. There is some beautifully delicate playing in the finale, where the constant mingling of light and shade is nicely done.
There's also plenty of contrast in the first movement of the C minor as well. Mystery pervades much of the exposition, and the development, largely based around the singing second subject, has an air of reverie. Some of the gentlest playing on the disc comes in the beguiling second-movement Andante, and the scherzo has a true Mendelssohnian lightness of touch – an elfin scurrying. The finale, on the other hand, is a tad heavy-footed, a little short on the Appassionato the composer calls for. The acoustic is quite resonant and the recording close, with the occasional audible breath.
Tim Homfray