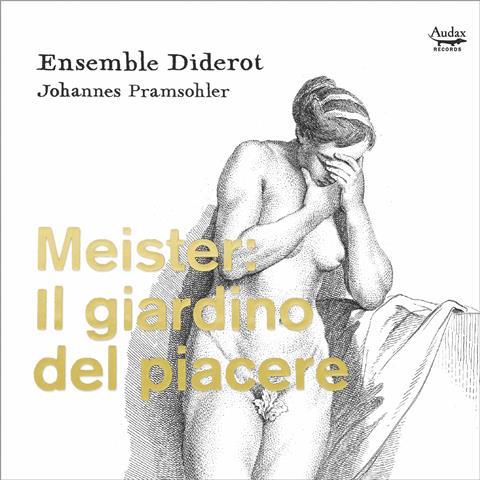 The Strad Issue: September 2016
Description: The Diderot finishes off a project begun by Reinhard Goebel
Musicians: Diderot Ensemble/Johannes Pramsohler (violin)
Composer: Meister
Catalogue number: AUDAX ADX13705
The period-instrument Diderot Ensemble completes a project begun by Musica Antiqua Köln, whose final recording was of six of J.F. Meister's (c.1638–97) inventive trio sonatas Il giardino del piacere (1695). Diderot tackles here the remaining six sonatas: in six to eight movements, all but no.12 combine elements of church and chamber genres.
Violinists Johannes Pramsohler and Roldán Bernabé give polished, idiomatic accounts, realising passages of imitation and dialogue with flair and unanimity. Cellist Gulrim Choï matches their contributions with imagination and style, and harpsichordist Philippe Grisvard provides sensitive harmonic support, varying the colours in the second Adagio of no.9, supplying the momentum for no.12's Passacaglia and opting out entirely from the same sonata's Sarabanda.
The Diderot players relish the more adventurous harmonic language employed in the expressive adagios of nos.7, 8 and 9, enjoy the romp of no.3's Ballo and revel in the contrapuntal interplay of the fugues and the delightful 'Canon in unisono' of no.1. They characterise the dance movements with stylish authority, particularly the lively menuets and correntes and the energetic final gigues (no.8's is especially attractive), supply extempore ornamentation in tasteful doses and shape phrases with rhythmic flexibility. The recording is exemplary.
Robin Stowell