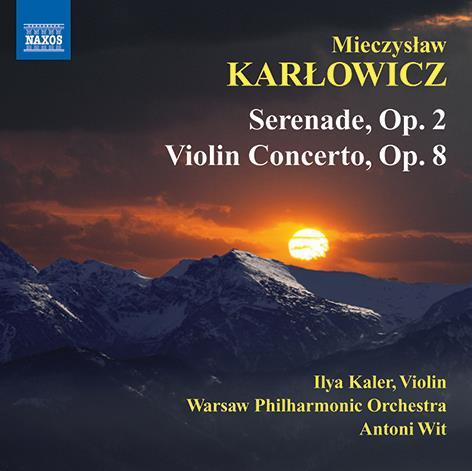 Description: A budget recording of a neglected Polish concerto disappoints
Musicians: Ilya Kaler (violin) Warsaw Philharmonic Orchestra/Antoni Wit
Composer: Karlowicz
Karlowicz's 'early' Violin Concerto of 1902 (he was killed in an avalanche while skiing only seven years later aged 32) betrays the influence of Tchaikovsky and Bruch, but its stream of melody is seductively personal and makes its relative neglect seem inexplicable. Ilya Kaler, Naxos's stalwart in the core Romantic concerto repertoire, gives a rather cool account, burgeoning into passion only when sweeping octaves appear. He plays cleanly throughout, but the effect is more of a dry run than a fully inhabited performance.
This becomes all the more apparent when one contrasts this account with Nigel Kennedy's riskier yet far more involved recording on his Polish Spirit disc of 2007 (EMI). Kennedy's Polish Chamber Orchestra also sounds fuller bodied and more warmly recorded than Kaler's Warsaw Philharmonic, which sounds a little distant in the balance. The strings of the Warsaw orchestra contribute a decent account of the Serenade of 1897 as coupling.


Matthew Rye