The 25 candidates, whittled down from 48 cellists invited to the Moscow auditions, will compete in St Petersburg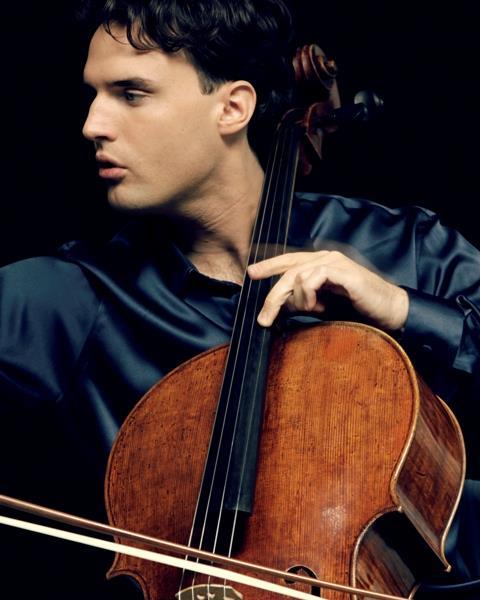 The XV International Tchaikovsky Competition has announced the 25 cello finalists progressing to the live rounds following the auditions stage. The news comes after yesterday's publication of the 25 violin finalists. This year, 48 international cello candidates were invited to take part in auditions in Moscow, alongside 48 violinists, 61 pianists and 70 vocalists. The violin and cello live rounds are due to begin on 17 June.
The list of 25 cello finalists includes several familiar names, including Leonard Elschenbroich (pictured) – Onyx recording artist, former BBC Radio 3 New Generation Artist, Sitkovetsky Trio member and partner of violinist Nicola Benedetti. Also on the list are Pablo Ferrández, fellow Onyx recording artist and 2015 winner of the Rheingau Music Festival award, and Santiago Canon Valencia, who was recommended in The Strad for his recording of Cassadó, Ginastera, Kodály on the Atoll label.
The full list of cello finalists are:
Amosov, Fedor - Russia
Cho, Brannon - USA
Buzlov, Alexander - Russia
Cornut, Tristan - France
Crawford, John-Henry - USA
Elschenbroich, Leonard - Germany
Ferrández-Castro, Pablo - Spain
Haga, Sandra Lied - Norway
He, Sihao - China
Ioniță, Andrei Ionuț - Romania
Kang, Seung Min - South Korea
Kobekina, Anastasia - Russia
Lim, Hee Young - South Korea
Ni, Tao - China
Philippe, Bruno - France
Roozeman, Jonathan - Netherlands
Cañon Valencia, Santiago - Colombia
Ramm, Alexander - Russia
Sendetsky, Ivan - Russia
Stadler, Alexey - Russia
Szabó, Ildikó - Hungary
Ueno, Michiaki - Japan
Worlitzsch, Valentino - Germany
Zhilin, Alexei - Russia
Khamidullin, Rustem - Russia
Held every four years, the 2015 Tchaikovsky Competition takes place in Moscow (violinists and pianists) and St Petersburg (cellists and singers) with winners announced on 1 July in Moscow. Six winners will be chosen in each of the four disciplines: first prize category winners will be awarded $30,000 each and of these one Grand Prix recipient will be awarded an additional $100,000.
Competition president Valery Gergiev has attracted an impressive panel of judges, including many leading soloists. On the cello panel are Wolfgang Boettcher, Mario Brunello, David Geringas, Clive Gillinson, Alexander Kniazev, Mischa Maisky, Ivan Monighetti, Sergei Roldugin, Martti Rousi, Lynn Harrell, Jan Vogler, Jian Wang and Myung-Wha Chung.
The entire 2015 competition is to be broadcast live via Medici TV at Tch15.medici.tv.
For full details visit the Tchaikovsky Competition website.
Subscribe to The Strad or download our digital edition as part of a 30-day free trial. To purchase single issues click here.