An article on ways to move around the fingerboard without upsetting your musical flow by Leo Phillips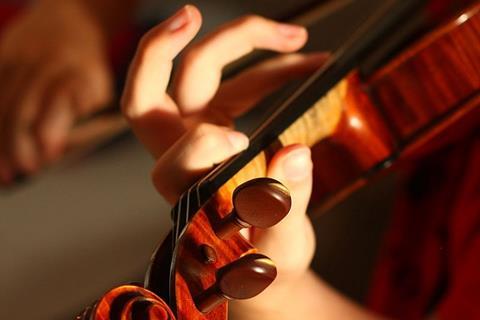 This is an extract of a longer article in The Strad's September 2018 issue. To read in full, download the magazine now on desktop computer or via the The Strad App, or buy the print edition
Functional fingerings are very different from expressive fingerings: where expressive fingerings are intended to be beautiful, functional fingerings should not be heard. The most effective type of functional shift is one that is placed on a semitone, moves from one finger to a new finger, or is on a bow change. If all three elements are present, there is no excuse for making a clumsy, audible shift! Even with only one or two of these elements, a functional shift should still be achievable with a bit of practice, without any disruption to the musical flow. Our mission as musicians is to make the music sound good. Classy shifting and intelligent stretching always improve articulation and enhance a phrase. Poorly selected shifts, on the other hand – often the result of unthinking loyalty to set patterns we learnt as students – can stick out as rudely as a baboon displaying its bright red bottom at the zoo. Of course, we need to have some guidance when we begin, but we should ensure this doesn't lead to unthinking acceptance of fingerings later on.
EXERCISES
Many of music's greatest climaxes are built around scales and arpeggios, but often, when we practise our scales out of context, we switch into a robotic mode, without thinking about the musical phrase. Play your scales and exercises with beauty and integrity, as if they are great music. If you can do that convincingly, you will be able to play anything. Always tailor your fingerings to fit your own individual hand – my suggestions below are intended only to give you ideas to help you discover your own preferences. Open strings can disrupt musical flow if used in the middle of a bow stroke, so be careful about where you use these; and remember to finger passagework backwards as well as forwards – you usually know where you want to end up, but you need to find the best route to get there.
Whichever fingerings you choose, they should always strengthen the phrase that you want to create. For that reason, it is important to develop the flexibility to vary fingerings according to the number of notes in each group.

REPERTOIRE
Remember that 'slurs', when written by composers, are actually vitally important phrasing marks, and that keeping the integrity of those phrases should be the first goal of fingerings. In the following examples I have written a standard, unimaginative fingering above the stave; below is an alternative that I believe better serves the musical line.
This is an extract of a longer article in The Strad's September 2018 issue. To read in full, download the magazine now on desktop computer or via the The Strad App, or buy the print edition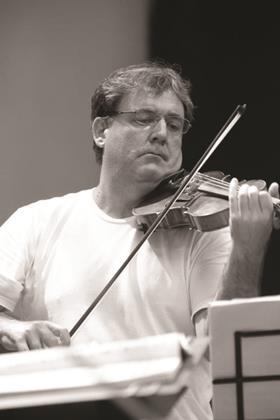 Leo Phillips is resident professor of violin at Silpakorn University, Bangkok, Thailand, and director of chamber music for Premiere Performances, Hong Kong.
He studied the violin both in Europe, with David Takeno and Sandor Vegh, and in the USA with Dorothy DeLay and Shmuel Ashkenasi.