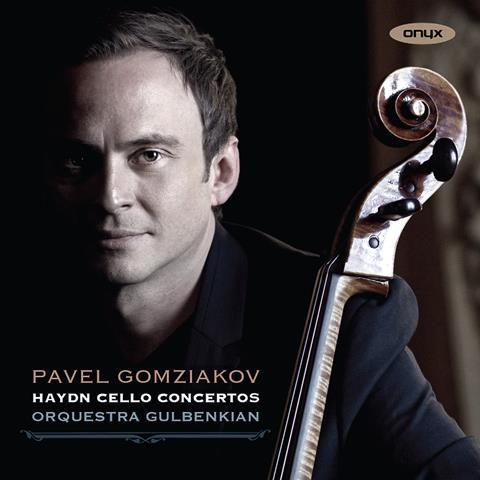 THE STRAD RECOMMENDS
The Strad Issue: September 2016
Description: A charming cello comes out to play Haydn's two concertos and more
Musicians: Pavel Gomziakov (cello) Gulbenkian Orchestra/Erik Heide (concertmaster)
Composer: Haydn
Catalogue number: ONYX 4151
For some, the chance to hear the 1725 'Chevillard' Stradivari will be enough to arouse interest in this release. Normally confined to Lisbon's Museum of Music, the instrument was transported for this recording under armed police guard.
Pavel Gomziakov is absolutely at one with the cello, more than making up with an array of registral colours what it perhaps lacks in brute power. Gomziakov has commented on the 'unique human quality' of the instrument and his playing throughout is duly underlined by a direct, intimate communication. This is clear not only in the Adagio from Haydn's C major Violin Concerto (arranged by the cellist), which comes over as a heartfelt, action-halting aria, but also in the substantial and challenging cadenza (by Natalia Gutman, with the end modified by Trevor Pinnock) for the D major Concerto – which contains both the most tempestuous and the most vulnerable music. The Rondo of the D major has a natural lilt, giving it the air of an elegant pastoral.
After the Adagio from Symphony no.13, another canvas for the soloist's unaffected approach, comes the C major Concerto. Characterful but not overly jocular in the first movement and with effortless articulation in the finale, Gomziakov continues to impress. He is accompanied by the Gulbenkian Orchestra, directed by concertmaster Erik Heide, which proves responsive at every turn and sounds gorgeous in this recording, buoyed by neatly punctuating horns and oboes.
Edward Bhesania