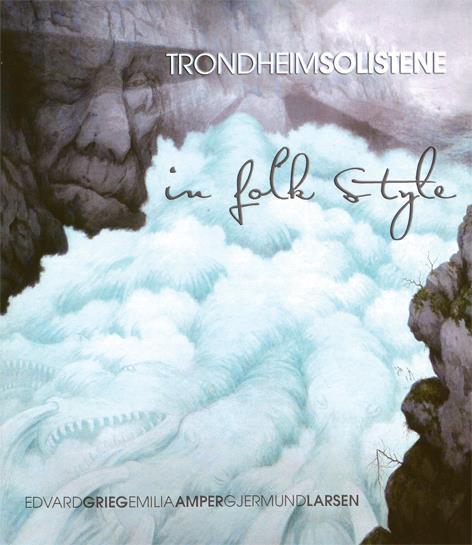 The Strad Issue: January 2010
Musicians: Gjermund Larsen (fiddle) Emilia Amper (nyckelharpa) Trondheim Soloists
Composer: Grieg, Amper, Larsen
A selection of Grieg's string music is here played by a crack Norwegian chamber orchestra. The results virtually take my breath away, but I have enough left to report that the playing is vigorous, tender, nostalgic and beautiful by turns, with the most discriminating use of vibrato. Solo passages are gorgeous.
This is one of 2L founder Morten Lindberg's audiophile recordings. He has the 17 players of the little band grouped in a circle and if you have the right equipment, you can hear it in SACD surround sound or on Blu-ray audio. It sounds tremendous enough on CD, though I have managed to listen a little on SACD.
The other two works are folky and fun. Swedish musician Emilia Amper is a virtuoso of the nyckelharpa, a fiddle with a chromatic keyboard and sympathetic strings that has elements of the zither and viola d'amore in its sound. Her suite, arranged for the orchestra by Johannes Leonard Rusten, is quite ear-tickling.
Gjermund Larsen, an expert folk fiddler, contributes a three-movement suite that draws on the music of central Norway, where he comes from. Both of these folk suites pick up where the second of Grieg's Nordic Melodies leaves off.



TULLY POTTER