Robin Stowell reviews Andrew Mellor's account and analysis of music in the Nordic countries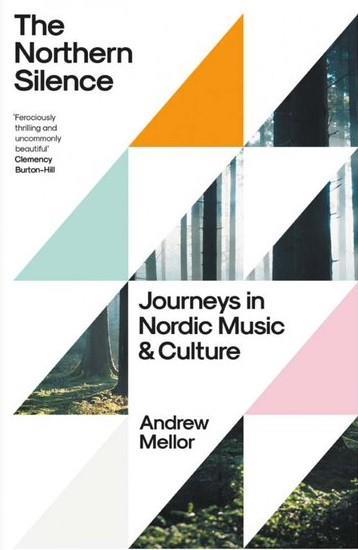 The Northern Silence: Journeys in Nordic Music and Culture
Andrew Mellor
320PP ISBN 9780300254402
Yale University Press £18.99
Organised in five broad-themed sections, framed by a Prelude and a Postlude, Andrew Mellor's book documents some of his Nordic assignments as a music journalist, taking in also scary aircraft landings, sauna parties, forbidding landscapes and trails through dense forests. Mellor converses with performers, composers and music administrators and contemplates the folk traditions, mindsets, wider cultures, national identities and musical aspirations of the region's peoples, explaining how the five Nordic countries, once considered culturally backward, have developed into strongholds of musical creativity across a variety of genres.
A recurring thread is the pivotal figure of Sibelius and his swansong Tapiola, along with other figureheads in Nordic music history such as Grieg and Nielsen and the theme of silence. The section entitled 'Performance' focuses on the numerous full-time Nordic orchestras, ensembles, opera companies and festivals and their striking modern, state-of-the-art performance venues. Fostered by the region's distinctive approaches to cultural policy and infrastructure, involving universal access to music instruction and generous levels of state funding, and supportive broadcasting and media strategies, emerging talent has increasingly become recognised internationally. Surveying unusual approaches to composition and performance, 'Off Piste' whisks us to the 'inhabited wilderness' of Kaukonen's Silence Festival, to the Faroe Islands to experience chain dancing, ballad and skjaldur singing and their spin-offs into other genres, including a fertile metal music scene, and the outputs of 'exports' such as singer Eivør Pálsdóttir. We are introduced to Anna Thorvaldsdottir's unusual method of drawing her compositions before notating them and how Veronique Vaka's studies of idiosyncratic singing styles influence her compositions.
'Nordic Noir and Snow White' draws parallels between the perceived introspective melancholy of the Nordic psyche and the region's 'dark side', whether in music, film, TV or literature. Drinking habits, alcoholism, xenophobia, racism and the theme of loneliness are examined, with Sibelius again appearing prominently in the mix. The final section explores common elements between Scandinavian music and Nordic design and architecture, examining in music the Danish aesthetic of 'new simplicity' (Hans Abrahamsen, Henning Christiansen and Pelle Gudmundsen-Holmgreen) and focusing on structure in the works of Per Nørgård and the Aarhus School (including Poul Ruders), as well as the nature-inspired similarities between Sibelius's symphonies and Alvar Aalto's architecture. The work of the Finnish 'Ears Open' movement (Esa-Pekka Salonen, Magnus Lindberg and Kaija Saariaho) also features, along with the improvisatory style of Leif Segerstam and the luminous techniques of Saariaho and Anders Hillborg. Nordic composers' persistent use of bass pedal notes is related to the region's topography, wide vistas and stillness.
The Postlude brings us full circle to Tapiola and the meditations on nature and climate change that it inspired in, for example, Outi Tarkiainen's Midnight Sun Variations. The region's response to the Covid-19 pandemic is aired together with thoughts and fears about its future cultural prosperity. Generally well presented with informative endnotes, pertinent illustrations, a helpful index and only a handful of errors, this book's inevitably selective musical content is skilfully interwoven with historical, cultural, societal, architectural, topographical and political connections. Above all, it is an informative and entertaining read by an 'insider', a Copenhagen resident. One cannot help but be amused by Mellor's description of Ole Bull as the 19th-century André Rieu and the nyckelharpa as 'an accordion on the verge of tears', or his likening an interview with Segerstam to 'attempting to keep a severely damaged aircraft in the air'.
ROBIN STOWELL