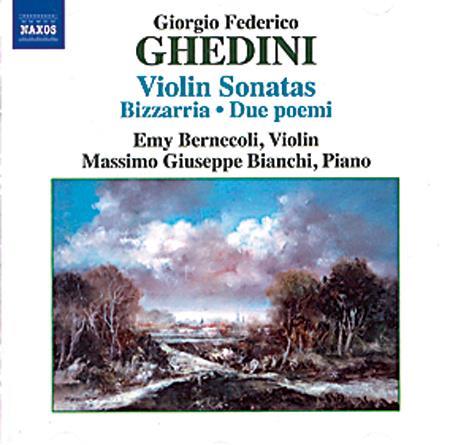 The Strad Issue: January 2013
Description: Welcome complete recording of an Italian composer's violin music
Musicians: Emy Bernecoli (violin) Massimo Giuseppe Bianchi (piano)
Composer: Ghedini
Giorgio Federico Ghedini (1892–1965) was one of a large number of composers active during the first half of the last century whose music is so poetically individual and impossible to classify that the critics of the day tended to sideline him.
His two violin sonatas, composed in his late twenties, remain unpublished, yet their combination of Ravel-like, chinoiserie fastidiousness and Debussyan fantasy proves far more potent and affecting (at least to this pair of ears) than the post-Romantic sonatas of Respighi and Pizzetti, which appeared at much the same time. Also included here is the dreamy Bizzarria and the Due poemi, enchanting, reflective miniatures that would make perfect recital encores.
A graduate of colleges in Brescia, Rome and Florence, Emy Bernecoli boasts an unusual musical rapport with her long-established musical partner Massimo Giuseppe Bianchi (also a gifted composer). This is music that is by its very nature interpretatively elusive, yet this fine duo succeeds in exploring Ghedini's introspective sound worlds with remarkable unanimity of spirit, most notably at the lower end of the dynamic spectrum. Bernecoli sounds as though she's been playing these wonderful pieces all her life, without the slightest hint of their being (mostly) world premiere recordings.
The sound is ably engineered, even if Bernecoli's splendid 1966 Giovanni Pallaver might have benefited from a shade more ambient warmth around it.


JULIAN HAYLOCK