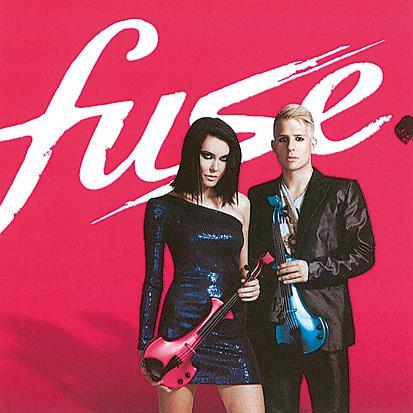 The Strad Issue: January 2010
Musicians: Fuse: Linzi Stoppard, Ben Lee (electric violin)
Composer: Various
Fuse is the debut album by this duo of self-professed stadium-rock wannabes. Presenting faithful reproductions of rock classics, the emphasis is on concept rather than content: namely, 'proving that the electric violin can be as versatile as the electric guitar', with an emphasis on processing and effects use that they claim pushes the boundaries of electric violin playing.
With this in mind, it's hard not to feel a grudging admiration, at least as far as the instrumental sleight of hand is concerned: the industrial wailing and dirty backing riffs ooze a 1980s Zeitgeist and there is none of the stilted woodenness that marks much electric string playing; and Linzi Stoppard and Ben Lee clearly have a love of the music that goes beyond a facile attempt to cross genres, as witnessed by moments such as the Final Countdown solo, delivered with virtuosity and panache.
Fuse is making an impact on live audiences, but whether this outlives its novelty remains to be seen, and I'm left wondering what the point is – of the album, if not the gig experience. The possibility of students taking up the violin because of Fuse is not to be dismissed lightly – but as a cultural product, this album leaves me rather cold.



Chris Elcombe